Good morning! I've decided that since I'm a slow-ass reader that my first post should be a TBR for the rest of the 2014 year instead of one for each month, because it just makes more sense for me.
I plan to continue (and hopefully finish) everything on my currently reading list, which is as follows:
1. Perdido Street Station by China Mieville
This book I've been reading for a long, long time. Originally, it was rather slow for me. And then, I fell in love with the city New Crobuzon, and the book took off and has been keeping me on the edge of my seat since. The book mixes together fantasy and science fiction and action and mystery and all sorts of fun stuff, I'm loving it. As of right now (I'm half way through) it stands at a 4 star rating. If the ending is wonderful, I can easily see it being pushed up to 4.5.
---
2. Daredevil Volume 1 by Kevin Smith, David Mack and Joe Quesada
This one I've been reading even longer. This is the book that's by my bedside that I pick up when I'm not really in the mood to read anything else. I'm liking it so far, but I don't know, it's just something about the illustrations that's putting me off it, I think. The plot is great, but I can't seem to get myself into it. As of right now, it stands at 3 stars.
---
3. The Diviners by Libba Bray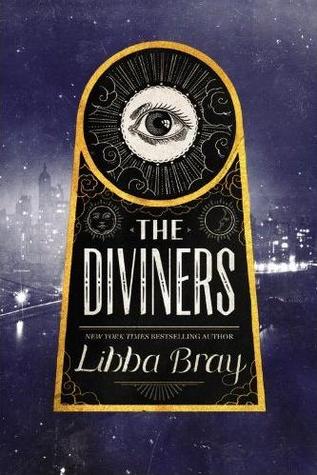 I just started this one what feels like a couple days ago, but it's been more like half a month ago. I'm really enjoying this book right now, but I haven't been able to read much of it lately – I blame Nanowrimo. I'm hoping to pick this back up again in December and finish it up.
---
4. The Ultimate Hitchhiker's Guide to the Galaxy by Douglas Adams
Honestly I'm kind of ashamed I haven't read this one sooner. Right now it's sitting at a solid 5 stars and I'm only half way through the first book in the collection! I have a feeling this will definitely be going on my all-time favorites list by time I finish it. This one is going to take me a good long while to read though. My boyfriend and I are currently reading it aloud to each other, alternating chapters. We usually get through one or two each night and read every few nights, so I can see this one stretching into spring. I highly recommend it, just having read the little bit that I have, to basically anyone who likes to laugh.
---
5. The Future of the Mind by Michio Kaku
I actually got this book when it first came out. I pre-ordered it as soon as it became available, which I typically don't bother with. And it's signed! On the rare occasion I wonder out of fiction books, I tend to lean towards book like this. I'm a fangirl for Michio Kaku, totally and completely. He's just so much fun! So if you like reading about brains and lasers and consciousness, pick this up!
---
So that's my currently reading list. I feel like if I can get through at least three of these by the end of the year I'll be happy. Once my final exams have passed, I'll be home alone all day errday, so I'll have plenty of time to read, in theory. Let me know what you plan on reading before the year is out!