Yay, a tag! As per usual, just doing it to do it. It was created by RichardReads on youtube. He's pretty funny if you haven't seen him around before. Go watch!
1. Do you have a favorite Winter read?
No title in particular, but any book that relates to Christmas, whether it be a Christmas Carol or any of the feel-good-Christmas books that start coming out around November to read. I always try to read one (I haven't started one this year though – I need to get on that man!)
2. Find a book with blue on the cover!

For this one I choose Scar Night by Alan Campbell. If you haven't read this book yet, do it. This is the first book in one of my alltime favorite series. Go read it, go read it, go read it.
3. Find a book you'd use as the star on a Christmas tree?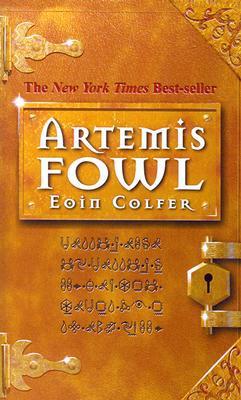 This one's hard, as I can't think of a book with stars on the cover. Um… I'm going to go with Artemis Fowl by Eoin Colfer because it's gold. That's a legitimate reason, right? RIGHT?
4. Pick one fictional place that would be perfect for a Winter vacation!
Hogsmeade and Hogwarts, need I say more.
5. Pick one fictional character you'd take with you on your Winter vacation!
Castiel from Supernatural, just because it'd be so damn amusing. I know he's a tv character, but… there are Supernatural novels, are there not?! :"D
6. Name one book on your Wishlist this year!
There are way too many books on my wishlist this year, but I'm going to mention Snow Like Ashes by Sara Raasch. And come to think of it, I don't think I've actually mentioned wanting it to anyone, so the likelihood of me receiving it is about zero. Oops.
7. Favorite Holiday drink, treat, & movie?
Hot chocolate, cookies, A Christmas Story. All day, every day.
One day, I will learn post formatting. But it is not this day.