I haven't done a tag in a while, and I'm not a huge fan of today's Bout of Books Challenge, so I'm gonna do this instead! This tag was created by ChrisToria2027.
I'm tagging Ace. ACE DO IT
1 – Time to wake up: A book that opened your eyes to a genre you didn't previously read.

Dragonball Z volume 1 by Akira Toriyama. This was my first ever manga. I bought it back when I was 14 or so because I was (and am) a huge fan of the anime. At the time, I had heard it had originated from a manga, but didn't know anything about them or what they looked like. When I saw this, I bought it super fast and have since bought probably over 300 volumes of manga. To say it was a gateway book is an understatement.
I think my favorite thing about this series is the nostalgia factor. I'd run home from the bus stop every day and flip on the tv as soon as I walked in the door – it aired at 4pm and it was always a challenge to catch the opening credits – a fun one. Goku will forever be part of my life.
2 – No time for breakfast: A book that has been sitting on your shelf for ages.

There are a lot of books I bought a long time ago that I honestly have forgotten how long they've been on my shelf. They just never seem to jump to the top of the list when I'm choosing my 'next book' to read. I have my bookshelf organized now (it looks so much nicer than that picture from a couple posts ago) so all my unread books are in one place and the one that sticks out to me the most is The War of the Flowers by Tad Williams. Honestly can't say when I bought this. I don't know. I do know it came from Borders Books, which has been closed for years. Other than that, no clue. It'll get read at some point.
3 – Time to travel to work: A book you read whilst traveling.

You know what a lot of people can do that I can't do that I'm super jealous they can do? Read in a moving vehicle. Cars, I get sick. Trains, I get sick. Even planes are pushing it. Sometimes, I can manage to read in a plane. It's disgusting, so much potential reading time down the drain. But lucky for me, I recently came into a large amount of audio books. I know in my original TBR Jar Challenge, I replaced the 'Listen to an audio book' challenge with something else. Well… that was before these audio books were in my grasp. So.. I guess I could put it back, but whatevs. So I listen to audio books while I travel. The one I finished most recently is A Game of Thrones by George RR Martin. Totally loved this one. I have the rest on audio too, but I think I'm going to go back and forth between listening and read for the rest of them.
4 – You've had a hard time at work: A book you struggled to get through.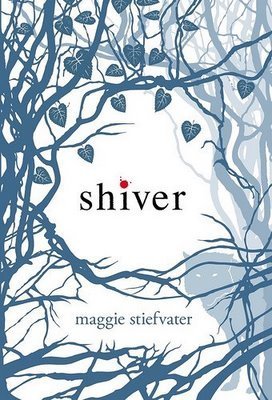 That would be Shiver by Maggie Stiefvater. Nothing against Maggie, I've heard her other series is pretty decent and I'm actually interested in that one, but ugh, this book man. This was a challenge. I almost had to resort to hate-reading to get through this one. First off, it strongly reminded me of Twilight. If you like Twilight, you'll probably like this book. But me, I didn't like it. So this book took me a while to get through and I will not be continuing the series.
Period.
.
5 – Lunch time: A quick and easy read.
This question could be answered by a lot of graphic novels or manga, really. So I'm just gonna shout of a few of my favorites! Fullmetal Alchemist, Rurouni Kenshin, Death Note, Saga, Fruits Basket, Bitter Virgin, Immortal Rain.. yada yada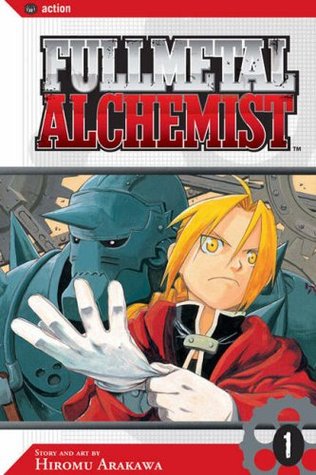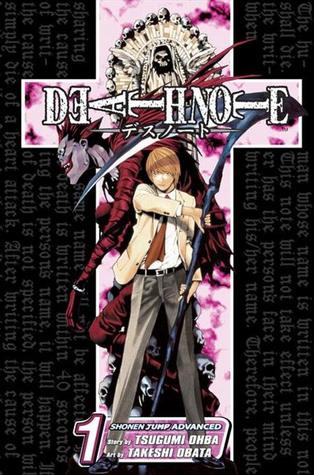 6 – Time for your performance review: A book you bought because of a review you read/watched.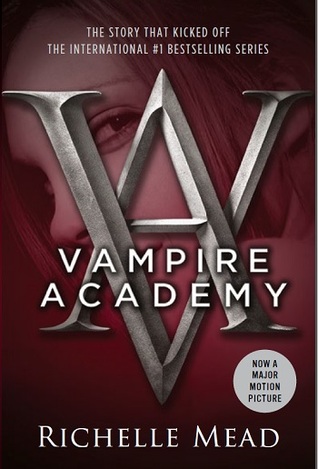 Like many people after discovering internet book reviews, I was kinda sucked into buying books I probably wouldn't normally buy. A lot of them turned out to be pretty great, and some of them were awful. One of the great ones that I would not have normally purchased was Vampire Academy by Richelle Mead. Totally out of my normal realm of reading, but I bought it because I heard it had a strong female friendship, and that turned out to be one of my favorite things about it. It was decent overall, but that part in particular made it shine. I own the rest of the box set too and plan on reading them eventually (found the box set at a discount store for ten bucks, whoo :"D)
7 – Time to travel home: A book that follows a character on some kind of journey.

I'm going to go with The Hobbit by JRR Tolkien, though I haven't read it yet (don't hate me! I own it, just haven't gotten to it)
Before the movies came out – both The Hobbit ones and LoTR, my father had tried to get me to read this. And being the dumb child I was, I didn't want to because it was a book that someone told me to read. Don't I regret that, man. I've told him this too. He laughed, and still thinks I'm dumb, hahaha.
.
8 – Dinner time and conversation: A book you don't hear people talk about much, but you loved.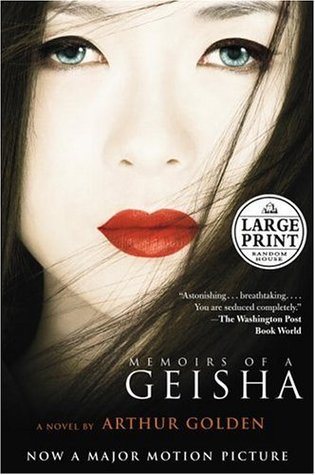 Memoirs of a Geisha by Arthur Golden. Now, there is a chance I just came to the internet book community too late on this one and missed the hype, but I've seen this mentioned maybe once. It's such a good story (and the movie is pretty good too!) Though I can't say it's exactly uh… historically completely accurate. There are definitely accurate bits, but from what I've read, the author took some artistic liberties. I'm always looking for historical books set in this time period, nonfiction or otherwise, so if you know of any, you let me know, would you? Many thank yous. ❤
9 – Time to zone out in front of the TV: Your favourite book that has been turned into a movie or TV show.

Ella Enchanted by Gail Carson Levine. And I'm telling you now, do not watch the movie. It's horrible. The book is awesome, the movie is shit. If you're looking for a good book for your son or daughter of about 10 or 11 to read, it's this one. It's wonderful.
.
.
10 – Bedtime: The book that is currently on your nightstand.

Angels and Demons by Dan Brown. This is the book I'm currently reading for the boutofbooks readathon, and this one while I'm loving it is kinda slow going. I'm definitely gonna write a full review on it as it's definitely got some conversation points.
.
.
.
11 – Night-time: A book you couldn't put down so you stayed up way too late reading
Any and all of the Harry Potter books. If you haven't read these, how do you understand pop culture, holy cow.