I like this kind of challenge – there was one in Dewey's 24hr Readathon along these lines too. Though for the sake of non-repetitiveness, I'm going to choose a book that wasn't in my list of three books for that challenge (Harry Potter, The Book Thief and Go the F*** to Sleep)
For those not following the Bout of Books Challenges, this particular challenge is to choose a book published 2005 or later that you feel will become a classic, and then state why. And let me tell you, that 2005 publish mark is making this difficult. I'm staring at my shelves trying to find one and each time I do, the publish date is too old. So buh, off to my goodreads to look at all my read books instead of those with me currently. Huff.
Alright, here we go: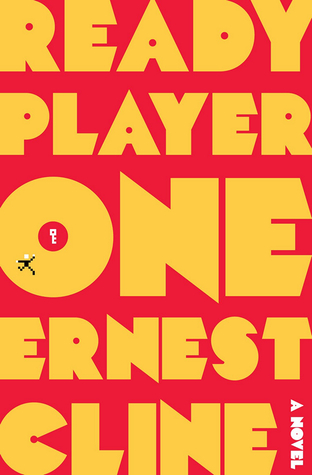 I'm choosing Ready Player One by Ernest Cline. I feel like this is going to end up how The Foundation Trilogy by Asimov is talked about. Classic in its own way, but not really taught in schools unless the class is focusing on scifis anyways. And the reason I choose this one is because: 1) Within the book it's referring to classics itself by all the 80s pop culture references that have since become classics and 2) the fact that it's a dystopian. I know, I know. Dystopian =/= automatic classic, but think about it… 1984, Brave New World, Fahrenheit 451.. seeing a trend? And it's about a teenager dealing with his world and interpersonal relationships while not being a total scumbag about it, perfect stuff for adolescents in school to read about.
Also, it has this 'futuristic technology' in it, which may or may not turn out in real life how it is in the book, so that could be another thing to study while reading the book. Either 'look how close he got it' or 'what a goofy idea this guy had' (I'm guessing the latter, considering it's 2015 and we still don't have flying cars. Thanks Back to the Future for the huge let down. :P)
So yes, this is my choice. Would totally want my kid to read it should I ever have a kid.