I've seen this one all over youtube and wordpress lately. The original creator I believe can be found here.
1. A Popular Book or series that you didn't like.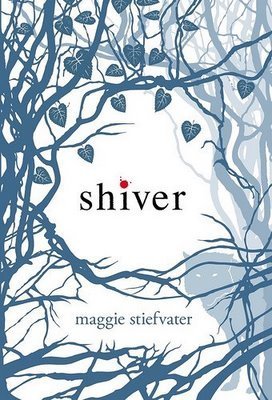 Shiver by Maggie Stiefvater. You know, my pick for this one I originally heard about from a handful of friends, all of whom seemed to love it. I read it, disliked it, and then I found out I wasn't alone in that opinion. So… does this one count? I don't know. At least within my friends group it was a rather popular series.
The reason I didn't care for this one was it reminded me too much of Twilight, which I also didn't care much for. Neither this book or that series is terrible, but neither are my cup of tea, either.
.
2. A Popular Book or series that every one else seems to hate but you love.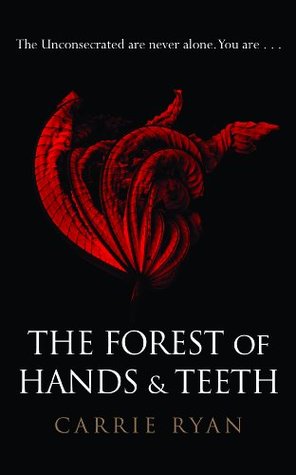 I'm choosing The Forest of Hands and Teeth by Carrie Ryan. And I know this isn't exactly 'hated' but honestly I couldn't find out that I like that was. The reason I chose this book is because it had a relatively low rating on goodreads (3.60) compared to a lot of other books I love. (and I know a friend or two of mine read this and despised it too).
The reason I like this one so much is the weird cultish setting it takes place in. It's eerie and unsettling. The second and third books in this trilogy I feel aren't as good (but weirdly, they have higher ratings, so whatevs).
.
.
3. A Love Triangle where the main character ended up with the person you did NOT want them to end up with (warn ppl for spoilers) OR an OTP that you don't like.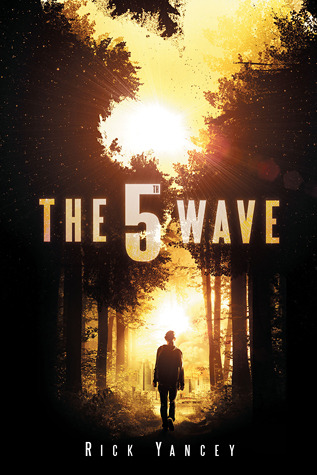 I'm choosing Evan and Cassie from The 5th Wave by Rick Yancey (keep in mind, I have not read The Infinite Sea yet, so don't spoil me about the happenings or unhappenings of this couple!!)
This couple I just find exasperating. They're grating on my nerves (and honestly, I just don't care for either character individually either, so…) I do like this book though – it was a solid 4 stars for me. I just didn't like the characters or the super awkward romance. I want to read more from Ben's POV – that was what I liked best.
.
4. A popular book Genre that you hardly reach for.
Thrillers. I thought I had only read one, Angels and Demons, (though it's been pointed out I've read another and just totally forgot) so I've read two. I like this genre. I just typically seek it out other books beforehand.
5. A popular or beloved character that you do not like.
Edward Cullen, though I feel I'm far from alone in this. Point still stands, he's a popular character.
6. A popular author that you can't seem to get into.
Sarah J Maas. As I've mentioned in earlier posts, I have nothing against her books or her writing or her as a person. All of her books for me though have been shoved down my throat to the point where I have no desire to read them, which is a shame.
7. A popular book trope that you're tired of seeing. (examples "lost princess", corrupt ruler, love triangles, etc.)
I am so so SO sick of 'The chosen one'. I want to read a book about 'the chosen one's best friend, or their brother or sister or great aunt. I'm sure Harry Potter from Ron Weasley's POV would be fascinating. And I'm sick of the 'I was really a half vampire or half werewolf or blah blah blah and had no idea!' trope. Goodness.
8. A popular series that you have no interest in reading.
Throne of Glass
9. The saying goes "The book is always better than the movie", but what movie or T.V. show adaptation do you prefer more than the book?
I actually really liked the Mockingjay movie more than the book. And The Maze Runner movie, I liked that more too.
So I hope nobody hates me now :"D If you disagree with me, awesome! Tell me about it, I'd love to discuss!
Also, I tag Ace, Panda and Mai, if they'd be so kind and haven't already done this.