I know a lot of people in school – at least the school I went to – griped about required reading. I actually liked required reading! Sure I griped here and there, but I always read the book and the majority of the time I actually ended up liking it. So this list was hard to narrow down to five books, but I think I managed a pretty good list. As always, T5W was created by Lainey and here is the full list of posters if you'd like to join! And weeee're off:
5. A Midsummer Night's Dream by Shakespeare (Junior year of university – 20 years old)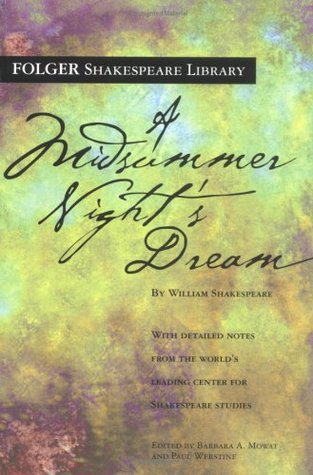 This is one of the very few Shakespeare plays that I've read that I've actually liked. And I've read a lot of them. In high school I took honors level English for four years and I guess that means 'you need to learn Shakespeare'. While I didn't dislike most of Shakespeare's stuff, I was rather indifferent to it. It was difficult to read and in my under-developed-fontal-lobe brain, I decided that 'Shakespeare was boring'. It stayed that way until my spring semester of junior year of college (spring 2011) when my professor for my required-but-totally-irrelevant-to-my-major Interpreting Literature class had us read A Midsummer Night's Dream. At this point, it had been about three years since I had touched anything by Shakespeare. Maybe it gave my brain time to develop an appreciation for it or something, because when I read this play, I really liked it. It was funny, light and fluffy, and it pulled me in. A Shakespeare play pulled me in. None of them had done that before or have done so since. So if you want to read Shakespeare but are intimidated, start with this one.
4. Frankenstein by Mary Shelley (12th grade – 17 years old)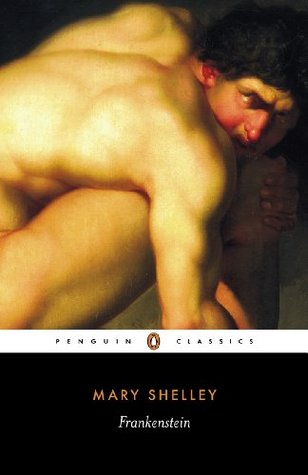 I read this book during my final semester of honors English class my senior year of high school (spring 2008). The reason this book sticks out to me the most is because out of all the novels I read that year for this class, this was the only one I liked. During that year, I had also read 1984, The Lord of the Flies, Romeo and Juliet, and a slew of other books. I didn't like any of them (though I'm thinking I should reread 1984. I feel like I'd like it a lot more now than I did when I was 17. It's on my ever-growing list). This book actually sparked my interest in classics. I went on to hunt down a few more of them and add them to my personal just-budding book collection (though I have to say I haven't read many of them yet, 8 years later. Hush :"D I'll get to them). But I had always thought of classics as 'stuffy and hard to read'. Frankenstein surprisingly flew for me. It was in my opinion rather fast-paced and what really drew me in was that I felt so. damn. much. for Frankenstein's monster. I wanted to hug him and make him food and give him blankets throughout the whole book. I just.. buh, that guy hurt my heart. I need to reread this book. I haven't touched it since the first time I read it. I'm kind of afraid to though, because I don't want to risk liking it any less than I do now. 😦
3. The Giver by Lois Lowry (7th grade – 12 years old)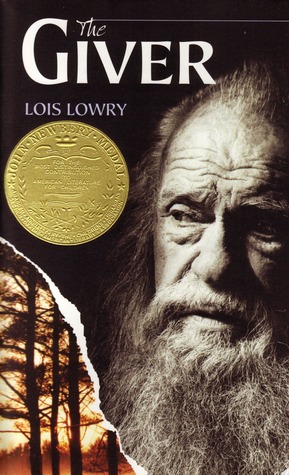 I'm certain that anybody who had to read this novel while they were in school is adding it to their list this week. Whenever schools decided 'yeah this is a good book for them to read' I feel that they made one of the best decisions in academic history. So many readers sprouted after reading this book. I've heard so many people give this book credit for their now humongous book collection or their endless appetite for library books or their love of writing fiction. This book I feel was one of the most influential books of my generation. And it's no different for me – while it didn't spark my love of reading (that was already there) it definitely encouraged me to pick up book that I hadn't heard of before instead of just reading what everyone else was. At the time of receiving a school copy of this book, everyone griped because we knew nothing about it. We weren't sure it was going to be good and bless our teacher, she told us to hush and made us read it anyways. I need to thank her for that though honestly I can't remember her name. 😦 If you haven't read The Giver, read it. Enjoy what all of us Millenials did when we were in grade school.
2. The Book Thief by Marcus Zusak (Junior year of university – 20 years old)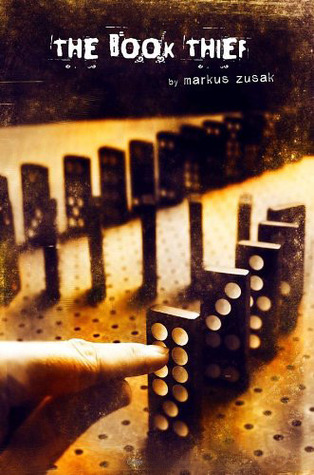 This book I was told to read by the same professor that made me read A Midsummer Night's Dream. So I already had her on my 'good professor' list from that and when I saw this was a young adult(ish?) novel, I hopped right on board. I had seen it in stores beforehand but didn't know what it was about. When purchasing my copy, the professor told us not to read the back and to not look up anything about it. We were to go in blind. And wow, was this book an experience. I vaguely remember the set-up for the curriculum my professor had made for this book. Read a chapter before each class – I had three classes a week. The book was to last what.. four weeks? five? Something like that. Totally read it in three days. I feel the majority of the class did, as she sped up what she had planned as soon as she saw the book take over the class like wildfire. I have to say I would not have otherwise picked this up. I tend not to like sad stuff, but I am forever grateful to that professor for adding it to our reading list.
1. Harry Potter and the Sorcerer's Stone by JK Rowling (4th grade – 9 years old)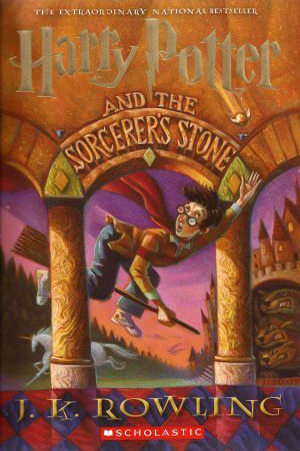 For me, this is the year the magic started. I was in 4th grade and had just started moving classrooms for classes to experience having different teachers for different subjects. The class I switched to for Reading class belonged to this fresh-out-of-college guy. It was his first year teaching and we were is first Reading class. This was in 1999, and the first Harry Potter book had only been out for two years at this point. Only three total were out, The Prisoner of Azkaban having coming out that summer before classes started. I was nine years old and I had never heard of Harry Potter. Neither had the majority of my class.
My teacher, instead of having us read it individually, sat down one day at the front of the class, opened the book, and in a light, whimsical voice, said:
"Mr. and Mrs. Dursley of number four, Privet Drive, were proud to say that they were perfectly normal, thank you very much."
We all grew quiet and listened. As he continued the book, he instilled in us the magic. The magic of Harry Potter, of reading, of getting swept away in a world that was not our own. Everyday for forty-five minutes he would read this book. Everyday, we would sit quietly and listen. We were a group of 23 nine-year-olds. Imagine the effect this book must have had to get us to do that.
As new characters were introduced, our teacher adopted new voices. He wasn't afraid to get animated. When Hagrid came bursting through the door of the shack out on the rock, yelling at the Dursleys for hiding Harry's past from him, my teacher yelled too. When Professor McGonagall spoke in clipped tones about the boys' tardiness, so did my teacher. And when Dumbledore spoke in his wispy, mysterious voice, my teacher did that too. I feel that if he were not this animated, this involved in the book, this determined to have us enjoy it, that a lot of us wouldn't have been the readers I hope we are today. That book, that teacher, sparked something in me that's lasted for 16 years. I doubt you're reading this Mr. Stewart, but thank you.