It's about that time, people. Bout of Books 14 starts Monday! I previously made a post stating my intention to participate, and now I'm gonna type out my TBR for this coming week. The dates of this readathon are perfect. 8/17 is the middle of my vacation. I'm going to Niagara Falls and since the internet in my hotel is gonna suck, guess what I'm gonna be doing in the evening instead of socializing like a normal person. You guessed it – being forced to socialize as I sigh repeatedly about being interrupted over and over again while passive aggressively holding my book up in front of my face.
Just kidding, I'll willingly talk sometimes.
And 8/23 is the Sunday before my classes start again for the fall semester. So what better way to begin that then staying up all night the evening before, trying to finish the last book on my TBR?
It sounds like I'm complaining about both these dates, but if you know me, you know I'm not. I'm really looking forward to this! :"D
So my TBR for this week will be as follows:
Beauty Queens by Libba Bray
This is my fifth Libba Bray book, and the humor in this one I know for most people is gonna be hit-or-miss. For me personally, I love it. I'm about 80 pages in already and each page I find myself sighing and shaking my head or laughing or talking to the book like it's being a silly child. It's so great, I love it :"D Don't judge the book by its cover on this one, for sure.
Legend by Marie Lu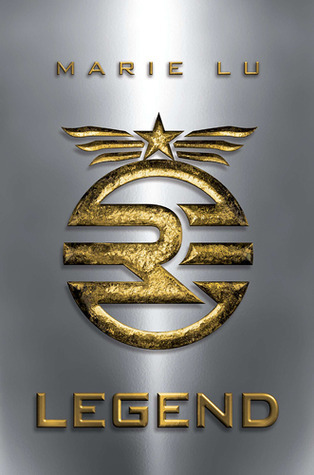 And this on the other hand will be my first Marie Lu book. I've heard rather good things about this book, but not too much of it (I think I came to the book community after the fad from this book had passed) so I don't think it's been over-hyped for me, which I'm thankful for. And the best part is, other than it being a dystopian of somekind, I know absolutely nothing about it. I'm looking forward to this book!
A Monster Calls by Patrick Ness
I. Am. So. Excited. For. This. Book.
I'm chewing at my bits waiting to get at it. I put it purposely last on my TBR to encourage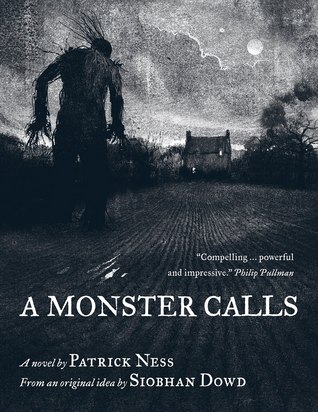 me to actually read the other two books. I cannot wait to start this one. I love Patrick Ness and when I initially flipped through this book, I fell in love with the art. And I read the first line of the book and just… buh it pulled me in. It called to me. It said, 'EMILY IGNORE THOSE OTHER BOOKS READ ME READ MEEEEEE'. So I really want to get to this book and it's only by sheer will-power I'm going to wait until last to read it. I'm going to purposely leave it home from my vacation so I won't be tempted there. Wish me luck!
Are you participating in the readathon? :"D