Welcome to April (almost)! March was a busy month for me – exams, spring break, moving to a new apartment, blah de blah. And I got a cat! Needless to say, I didn't get much reading done. I have a couple of big assignments due next Friday as well, so guess who won't be reading much at all for  a while still. Time's up, it's me.
Overview of Blog Activity for the Month:
One wrap-up/currently reading posted
Three tags posted
One Top 5 Wednesday posted
One haul posted
One Blog Award Nomination
Two Book Reviews
One Shameless Plug
Total posts for March: 10 – Totally better than last month's 6.
---
Reading Overview for the Month:
Life As We Knew It by Susan Pfeffer – 2 stars.
Review can be found here.
The Queen of the Tearling by Erika Johansen – 4 stars.
Review can be found here.
---
Favorite book of the month: The Queen of the Tearling
Least favorite book of the month: Life As We Knew It
---
Progress on 2016 Reading Goals:
Read 17/50 books
Picked up books out of interest instead of hype: 2/2
Put books together in one room: DONE. I DID IT. HERE'S A PICTURE:
Books unhauled from disinterest or dislike: 0
0/16 16 in 2016 books completed
Read a Dystopian or Post-Apocalyptic Novel: Life As We Knew It
Prompts completed this month: 1/24
Prompts completed total: 7/24
And that's it for March!
---
April Currently Reading: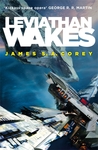 Basically last month, minus the two I've finished. I'm such a slow reader during the semester, goodness.
Life, The Universe and Everything by Douglas Adams
Leviathan Wakes by James S. A. Corey
---
As mentioned above, I've adopted a cat! Her name is Nina and she's weird. :"D This is her:
I like her.
---
Happy reading!