Hello! Bout of Books is about to start again and this year, it couldn't happen at a better time. My finals complete this coming Friday, the 6th, and then I have a week off before I start my fulltime internship on Monday the 16th.
Guess what week this readathon takes place. I'm tellin' ya, it's speaking to me.
For those unfamiliar, here is the blurb from the site itself:
The Bout of Books read-a-thon is organized by Amanda @ On a Book Bender and Kelly @ Reading the Paranormal. It is a week long read-a-thon that begins 12:01am Monday, May 9th and runs through Sunday, May 15th in whatever time zone you are in. Bout of Books is low-pressure. There are challenges, giveaways, and a grand prize, but all of these are completely optional. For all Bout of Books 16 information and updates, be sure to visit the Bout of Books blog. – From the Bout of Books team
And for those who would like to participate, here is the sign-up post!
---
My Goals:
Read every day
Write reviews for each book completed
Participate in at least half the challenges
Bout of Books TBR: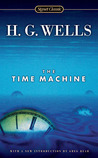 Uprooted by Naomi Novik (assuming I haven't finished it by then) – This is a book from my latest haul and I've already started it. I'm digging it so far. Hopefully it turns out to be really good. :"D
A Storm of Swords by George RR Martin (audiobook) – You need an audiobook in these things, I think. It helps get reading done even if you don't have time to sit down and read, if that makes sense
The Time Machine by HG Wells – chosen partially because it's really short and partially because the copy I'm reading is borrowed from a friend and I've had it forever. I should really read it and give it back to her.
---
And that's it! Let me know if you're participating! Happy reading!