You know, they say time seems to go faster as you get older because fewer and fewer of your experiences are novel to you anymore. When you were little, everything was new – summer lasted years, the wait for Christmas lasted eons. Now summer flies by, Christmas is over before you realized it was coming… all of it because you do the same damn thing day in and day out and all your days blur together.
I need a vacation.
Also, it's the end of July now. 2016 is zoomin'.
But I did read a couple books this month, so that's nice.
---
Overview of Blog Activity for the Month:
Two wrap-ups posted
Two book hauls posted
Two reviews posted
One Top 5 Wednesday posted
One Blog Award posted
Total posts for July: 8

---
Reading Overview for the Month:
Books: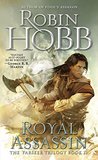 The Forever War by Joe Haldeman. This is a classic sci-fi book written in the 70s. I went into this one only knowing the basic premise: The main character is in a war that requires interstellar travel. That travel causes time dilation, so while he's fighting a two year tour, dozens, hundreds of years pass on Earth. This book was as much a war novel as it was a culture study. The book starts in the last 90s and ends hundreds of years later. The main character, every time he pops out time from a travel, he has to readjust to what waits for him there – updates to the war, updates to humanity. It takes a look at human fallacy, too. The whole 'shoot first, ask questions later' human fault is examined pretty well.
One thing that was handled in an interesting fashion was homosexuality. Keep in mind this book was written in the 70s. The main character is definitely a bit biased towards homosexual people in this book, but it's addressed and the main character adjusts his views as time moves along. I don't think I've ever read a book like that before, especially one written so long ago. The character is biased, not the author. I didn't feel like I was reading hate-fiction from the author. I didn't feel like the author felt how his character did. It was really refreshing. A similar view is taken with women's sexuality in this book. It's mentioned, mentioned a lot. But the author doesn't try to shame or write the women badly because of their choices. It was just… reading about people, and it was nice. I mean – the women's characterization in this book was definitely lacking. The few that exist are partially developed at best, but none of them were seen as 'bad' or 'unworthy' characters for having sex lives. It was refreshing.
So I gave this book a four stars. Would have easily been five if the women (and honestly all the characters) were characterized a bit better. Multi-faceted personalities, I crave them! – 4 stars
Royal Assassin by Robin Hobb. This is the second book in The Farseer Trilogy, a series I'm quickly falling in love with. Well, that's a lie. I'm already in love with it. But if the third book goes as well as the first two did, this series is definitely making me 'Favorite books' list. My gosh, I love these. I haven't started the third one yet, but hope to do so soon-ish. (Zezee if you still wanna do a buddy read, gimme a time-frame. :"D)
This book followed Fitz after the events of the first book. So I'm not going to go into plot to save you from spoilers. What I did like about this book though was the character development. So many different characters are written so fully and well. There are only a couple that stick out in my mind as needing some work – and they're not exactly major ones so I'm not too worried about it. But men and women in this book both have goals and desires and feelings and dimensions to them. I loved it! Since finishing this book, I think about these characters all the time. I want to be friends with Kettricken, I want to hang out with Burrich. I feel like these characters could be real people. So I very, very much enjoyed this book. – 5 stars
Articles:
Just one this month: Turkey's coup, explained in under 500 words
---
Progress on 2016 Reading Goals:
Read 28/50 books
Picked up books out of interest instead of hype: 2/2
Books unhauled from disinterest or dislike: 0
2/16 16 in 2016 books completed
---
Woops.
---
August Currently Reading:
Currently I'm at three, though I'll likely pick up a new audiobook here pretty quickly.

Life, The Universe and Everything by Douglas Adams
Ralph and the Pixie by G. S. Monks
Pokemon: The Deluxe Essential Handbook by Scholastic Inc.
And that's it! Happy reading!! :"D