Hello! Happy Wednesday! If my wordpress scheduler is working correctly, this will be posted at 10am on Dec 14th (so if that day's off, my bad yo) and I'll be floating around in Malaysia!
As I'm writing this, it's December 4th. Pre-writing, yay!
As always, if you'd like to join in on top five wednesday, here is the group to do so.
---
5. House
This show is eight seasons long and I got up through about six or so before I quit the thing. I really liked it up 'til then, but there were relationships that changed or developed that I didn't find very believable and it kinda made me not want to watch anymore. Maybe I'll go back and rewatch it one of these days. Who knows.
This series started out really strong and by the end of it, it just kinda… lacked. It wasn't bad by any means. But it's like it popped into the air, and then fizzled out before it should have. I was able to finish it though, which is saying something. If it was actually bad, I would've just dropped it.
3. Legend series by Marie Lu
This series, as above, started off strong – and then the conditions of the book struck me as ridiculous. The positions held in the military or whatever it was were filled by teenagers. Like, teenagers. Nothing against teenagers, but they're not gonna be leading forces, dude. And then, and then the main part of the conflict was wrapped up by book 2 and for book three they stuck in a 'Oh hey! Here's this thing that you didn't account for that has nothing to do with the original plot!'. They threw that in in the last five or so pages of the second book. I didn't even bother picking up the third one. I need to make a 'series I'll never finish' post, goodness.
2. Artemis Fowl series by Eoin Colfer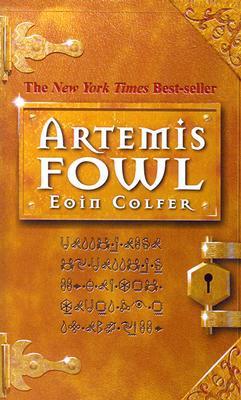 This series was one of my absolute favorites growing up – the first half of it or so still is. But around book 5 or so, I started getting the 'Are you sure you wanna take the plot this direction, ARE YOU SURE? ' feeling and by book six, I was in denial. I didn't finish book seven, nor did I bother touching book 8. I think there are only 8. I stopped paying attention, honestly. The first three though are solidly good. Book 4 is decent. 5 is weird. Not gonna admit the rest exist in this world.
1. Lost
WHAT HAPPENED TO YOU BABY. WHAT HAPPENED TO YOU.
.
---
And that's it! :"D Happy reading!