Hello! This is one of my favorite posts of the year. 😀 Originally I had planned for a 'Top 10' but I'm thinking not enough books stood out in my mind for that. So I'm going to do a top… however many I want.
Each one of these I've rated five stars and can't recommend them enough. There, now that I've said that up here, hopefully I won't repeat it over and over for each book I mention. 😛 Hahaha. Also, I won't be going much into the synopses as much as why I loved them, but I'll have each linked to goodreads so you can check them out if you wish.
So right, these are the books I thought were the bees knees (in no particular order – I couldn't pick a favorite!)
---
Robin Hobb was a new author for me this year and has quickly become one of my favorites. This series is her first and last year its first book celebrated its twentieth birthday! I think what makes me love this series so much is that it caught me so unaware. The synopsis on the back of the first one, forgive me for saying but it's horribly generic. Like, I never would have picked it up if not for the Hobb-along Readalong that I had joined (which… has since fallen to the wayside for me, but that's not the point).
This series taught me not to judge a book by its cover (or its synopsis). It has humor and adventure and action and even a tad bit of romance at times. The world it's set in is rich and developed, the characters are complex and varied. I loved everything about this series.
I think the greatest strength of these books is the character development. The main character starts as a toddler and by the end, he's a grown man. Each book allows the reader to see how he develops and why his personality ends how it does. It's unusual to follow one character for so long and I really enjoyed it.
---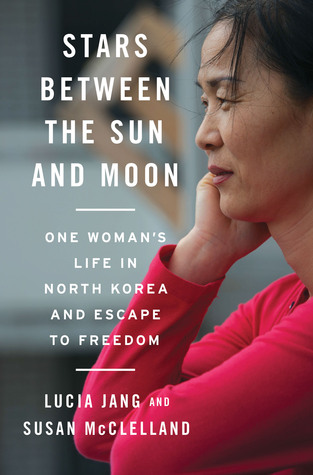 I picked this book up early this year after buzzing through In Order to Live by Yeonmi Park, which like this memoir, is a North Korean woman's story of her life in North Korea and all the horrors she had to go through to leave it.
I'll start by saying that this story is heavy. It's deep, it's dark and it's draining. There were times that I found myself emotionally unable to function for a while after reading sections of this book. So I warn you now, don't go into this expecting a fluffy read. This woman went through a lot, much of it unfathomable to me and I'm sure it will also be to you.
But it's definitely worth the read. It's such an eye-opening experience, reading Lucia Jang's perspective. People are always talking about wanting to read books that will change them or alter how they see the world. Well, this will do it.
---
Are you really shocked that this is on here? I've been a Novik fangirl for nearly a decade now. Her Temeraire series is gold and when I saw this had come out, I jumped on it. I was not disappointed. This book artfully mixes whimsy and fairy tale and darkness and grit together to tell a tale of a dark wood, a young maiden and a man who calls himself a dragon.
This book screamed nostalgia for me and honestly I couldn't tell you why. I just felt like I was going home, reading this. It felt 'just right'. I want to reread it again sometime soon and I want the rest of the planet to read it with me.
---
This was my delve into epic space operas and science fiction that didn't also scream 'YA'. This book is a chunker. Heavy as a brick and just as big, this book introduces our solar system as an inhabitable if not deadly entity. This book had me from the prologue and didn't let me go until after I had finished it.
What I loved most about this book was the way all the different genres were interwoven to create a gripping saga that I still want more of. Sci-fi and horror and thriller and at times, comedy. It was all in here. The imagery in this book was gritty and grimy and gave me the chills. The story and the characters crafted this could-be world that I could see myself in had I been born a hundred years from now. This book was by far my favorite sci-fi read of the year.
It's good. It's great. If you're looking for a gateway into sci-fi, here it is for you.
---
And that's it! The books I call my favorites. If you've read any of these, let me know what you thought! If you haven't, read them and then tell me what you thought! :"D
Happy reading!