Hello! The other day, I made a post about all the series that I don't plan on continuing. Today, I'm going to post the ones that I'm in the middle of and do plan on finishing. Let me tell you, before making this list, I had no idea it was going to be so big. I think I need to add a 'Concentrate on finishing series' resolution to my 2017 Reading Goals. I mean goodness people.
For the series below, I'll list what they are and how many I've read out of how many that currently exist – this means that incomplete series that I'm caught up on won't count, trilogies that only have two books out so far will be counted out of 2, not 3, etc etc. I'll also post if I own any of the books in that series. For the sheer amount of books going to be listed, I'm just going to link their goodreads pages instead of going through the plots. This post would essentially be a book of info if I did that.
Buckle up, it's gonna be an ordeal.
---
Books
Hyperion Cantos by Dan Simmons – 1/4 read (1 owned)
A Song of Ice and Fire series by George R. R. Martin – 4/5 read (5 owned)
Contours of the Heart series by Tammara Webber –  2/4 read (2 owned)
The Expanse series by James S. A. Corey – 1/6 read (2 owned)
The Queen of the Tearling trilogy by Erika Johansen – 1/3 read (1 owned)
Throne of Glass series by Sarah J Maas – 3/5 read (4 owned)
Snow Likes Ashes trilogy by Sara Raasch – 2/3 read (0 owned)
The Gold Seer trilogy by Rae Carson – 1/2 read (1 owned)
An Ember in the Ashes quartet by Sabaa Tahir – 1/2 read (1 owned)
The 5th Wave trilogy by Rick Yancey – 2/3 read (2 owned)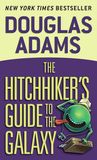 Losing It trilogy by Cora Carmack – 2/3 read (0 owned)
The Mortal Instruments series by Cassandra Clare – 1/6 read (6 owned)
Robert Langdon series by Dan Brown – 1/4 read (0 owned)
The Diviners quartet by Libba Bray – 1/2 read (1 owned)
The Hitchhiker's Guide to the Galaxy series by Douglas Adams – 2.5/5 read (0 owned)
Bas-Lag trilogy by China Mieville – 1/3 read (2 owned)
Daughter of Smoke & Bone trilogy by Laini Taylor – 1/3 read (2 owned)
The Monstrumologist quartet by Rick Yancey – 1/4 read (2 owned)
Temeraire series by Naomi Novik – 4/9 read (7 owned)
Inkworld trilogy by Cornelia Funke – 2/3 read (3 owned)
Shanghai Girls duology by Lisa See – 1/2 read (2 owned)
Millennium series by Stieg Larsson –  1/4 read (0 owned)
Ship of Magic trilogy by Robin Hobb – 1/3 read (3 owned)
---
Manga and Comics
Attack on Titan series by Hajime Isayama – 10/20(21?) read (14 owned)
Locke & Key by Joe Hill – 2/6 read (2 owned)
Ikigami: The Ultimate Limit by Motoro Mase – 3/10 read (6 owned)
Trigun Maximum by Yasuhiro Nightow – 3/14 read (3 owned)
Inuyasha by Rumiko Takahashi – 18/56 read (23 owned)
Dragonball Z by Akira Toriyama – 4/26 read (4 owned)
Rave Master by Hiro Mashima –  3/35 read (3 owned)
Demon Diary by Lee Chi-Hyong – 3/7 read (4 owned)
Priest by Min-Woo Hyung – 2/16 read (3 owned)
Y: The Last Man by Brian K Vaughan – 6/10 read (0 owned)
---
Aaaaaand I need to sort out my priorities, apparently. Happy reading! :"D