Hello it's May! 😀 That means it's not April! That means my project is over! I know I've been yapping about this damn thing for months, BUT I'M JUST SO HAPPY IT'S OVER OH MY GOODNESS.
And now on to what I'm currently reading! 😀
---
I'm the closest to finishing this one out of any of them – less than 100 pages left! And it's getting preeeetty intense, man. This one is a buddy read with Zezee :"D We've been slowly tackling all of Hobb's books for a while now – it's fun!
I have a weird love-hate relationship with Hobb's books. I really like everything I've read from her, but reading her books just takes so much out of me emotionally, man. It's draining.
This one is being listened to on audio. I've been slipping with this one lately though – I find that if I'm under stress *cough*project*cough* I just wanna blast Scandanavian power metal on the way to work instead of listening to science. But now that stress is gone, science it is. :"D
This one has been and likely will continue to be on my currently reading list for a while – it's a 'about' book for a dungeons and dragons setting – not exactly something you binge, haha. I'm enjoying it though – it's allowing me to flesh out the background of my character nicely. 😀
GUYS. I'VE BEEN WAITING TO READ THIS BOOK FOR FOREVER. I finished the second one last month and have been waiting to pick this up until after I had finished my coding project – I knew if I picked it up before that I would never finish the code, haha. So I made it my reward to myself for finishing. 😀
I'M LOVING IT SO FAR, BY THE WAY.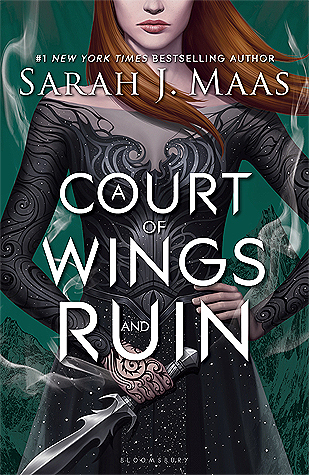 I'm totally on this train now, peeps. I wasn't for the loooongest time. And then I read the first book and found it to be decent if not a bit unhealthy and then the second one was so much better (except the word 'sheathing' was used too much). And this third one – I'm rather digging it so far. It's definitely highlighted some goods and bads about the book, but I'll get to those in the blabber I write about the thing when I'm done with it. Because there will definitely be a blabber, yo.
So far I've figured out the wings bit, but still am clueless about the ruin bit.
.
---
And that's it! I hope to finish at least a few of these before picking up more. Five books at once is a looooot. Happy reading!