Happy end-of-May! This month a bunch of stuff happened – I graduated college (again), I got a salary position as a software developer, I planned out a vacation… all sorts of stuff. And I still have a lot of stuff left to go, yeesh.
Speaking of, I need an oil change. Guess who's going to the mechanic after I finish writing this, woo.
ANYWAYS. This month I read one non-fiction, two novels and two manga/graphic novels
---
This is the second book in Hobb's Liveship Traders trilogy and the fifth in her Realm of the Elderlings world. I wrote a blabber on the thing of you'd like to know more fully about it, but it sums up to: I really like this series, but it kills my brain and heart more with every chapter.
4/5 stars
Chew vol 1 by John Layman
This is one of those series that I've known about for a while but never really popped into my 'wanna read this' list. I found it for super cheap and picked it up on a whim… and honestly, most of the way through it, it basically was what I expected. It was okay. I enjoyed it but it wasn't anything special… until the end. And dammit, now I want volume two. It lead me into a false sense of 'this is decent' security when it was really hiding how good it was 'til the end. Well butts. Now I'm buying this series, too.
4/5 stars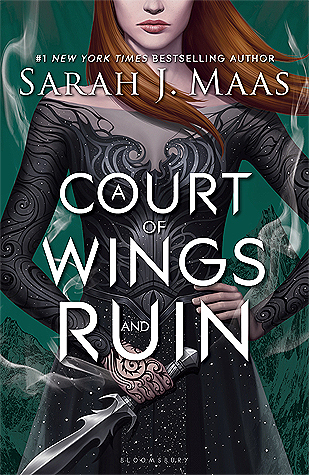 This was probably my most anticipated release for this month and I started reading it the day I came out. It was decent! I rather liked it. I wrote a blabber on this one too, if you're interested. I feel like it was a rather solid (if not predictable) ending to the series.
4/5 stars
I'm slowly workin' my way through this series. One day I'll catch up. One day. ONE DAY.
4/5 stars
And the non-fiction for the month. I'm really bad with non-fiction usually – it doesn't hold my attention for very long. It's not the book's fault most of the time, it's my own. I just… lose focus. But this one, I listened to on audio and while it did indeed go into the history of the gene and all sorts of experiments and conferences and breakthroughs, it did so in almost a narrative format. It was really neat and I was able to stay focused on it. 😛 So.. props to him for writing a non-fiction a dunderhead can follow? 😀 It was really good and I really enjoyed it. I learned a lot, too!
4/5 stars
.
Everything was 4 stars this month. Hooda thunk.
---
r/Fantasy Bingo 2017
I'm the template provided by Millenium_Dodo here, which you can as well if you're participating. 😀
So two out of the five books I read this month qualify. Woot woot :"D
---
Blog Activity
12 posts created (including this one):
One Currently Reading
One haul
Twelve Bout of Books Readathon Posts
One Top 5 Wednesday
Two Blabbers

One Tag
---
Reading Goals
A Dance with Dragons by George R. R. Martin – Currently reading
The Kiss of Deception by Mary E Pearson – Complete!
The Name of the Wind by Patrick Rothfuss
Caliban's War by James S. A. Corey
The Traitor Comorant Baru by Seth Dickinson – Complete!
House of Leaves by Mark Z. Danielewski
The Final Empire by Brandon Sanderson
Weaveworld by Clive Barker – Complete!
Queen of Shadows by Sarah J Maas
Dragon Wing by Margaret Weis
14 by Peter Clines
A Tale for the Time Being by Ruth Ozeki
The Edge of the World by Kevin J Anderson
Cloud Atlas by David Mitchell
The Rest of Us Just Live Here by Patrick Ness
Harry Potter and the Sorcerer's Stone (illustrated) by J. K. Rowling
Harry Potter and the Chamber of Secrets (illustrated) by J. K. Rowling
Complete a Goodreads Reading Challenge of 50 Books: 26/50
Count how many books I own and determine how many are not yet read – Was complete, need to do again.
Discard books I don't like or lose interest in reading – None this month, but I kept my eye out.
Read all of the books on my 17 in 2017 list – 3/17, gonna be 4.
---
And May is done, man. That's it. Time for sleep.
Happy reading!