Happy Wednesday! (whop whop) Today's topic is favorite children's books. Off to nostalgia-land we go!
If you'd like to join T5W, you can do so here.
---
This was my favorite Golden Book when I was younger. This whole list could have been full of Golden Books but I feel like that might have gotten a bit repetitive. It's about a lion who's really hungry and ten rabbits to teach him to make carrot stew to avoid being eaten. It's super cute and I'm gonna read it to my future kids.
This is another pick that this whole list could be dominated by. This is the second book in a what, 8 or 9 book series? Maybe more. Usually this series gets brought up when discussing topics like 'Why I'm a Reader' or 'Childhood memories' in blog posts. This series definitely got me reading and this one in particular stands out as the most memorable. I have my copies somewhere still – I think they're at my parents' house in storage. I need to go get them.
3 – Inkheart by Cornelia Funke
When I was first starting my book collection, I'm talking actually making a conscious effort to buy and read books, I was about 12 I think. I had books before then, but I didn't love buying books yet, if that makes sense. This book and its sequel were my first purchases. My dad convinced me to buy hard backs, which I had never done before. It was super neat and now I'm a hopeless case – books books everywhere and not a drop to drink!
This is the first book I ever read that could be considered 'romance' to any degree. I was again probably 12 or so when I randomly picked it up at the library…. and then I proceeded to re-rent it over and over. I have probably read this book 20 times if not more. It's definitely one of the cornerstones of my childhood reading development and I still have a really soft spot for it.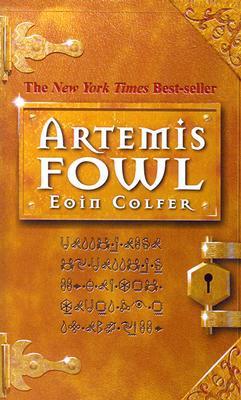 This is number one for a few reasons: It sparked my love in fantasy (along with HP), it's a really, really good series that I still enjoy as an adult, and it's very easy to dish out as a recommendation for a young, budding reader. It follows a 12-year-old mastermind and his lethally trained butler named Butler. Artemis is neat but I love Butler. He's definitely one of my favorite characters ever.
Wah, NOSTALGIA.
.
---
And that's it! Happy reading!