Hello! I've decided to pick up a new meme – this one is monthly, so I figured it'll be doable to keep up with. :"D It's called Monthly Recommendations and you can find out more about it here if you would like. Basically, they give you a topic each month and you make a post about it. So here is mine, woo.
I have a couple auto-reads that I'd like to mention:
---
Neal Stephenson
Book that made me smitten with this author: Snow Crash
Goodreads Synopsis:
In reality, Hiro Protagonist delivers pizza for Uncle Enzo's CosoNostra Pizza Inc., but in the Metaverse he's a warrior prince. Plunging headlong into the enigma of a new computer virus that's striking down hackers everywhere, he races along the neon-lit streets on a search-and-destroy mission for the shadowy virtual villain threatening to bring about infocalypse. Snow Crash is a mind-altering romp through a future America so bizarre, so outrageous…you'll recognize it immediately.
You should read if: You want a Ready Player One that's not juvenile, what it could have been if it had been a more fleshed out, character-driven book.
Books I own by this author: Snow Crash, Diamond Age, Interface, Quicksilver, Confusion, System World
Robin Hobb
Book that made me smitten with this author: Assassin's Apprentice
Goodreads Synopsis:
Young Fitz is the bastard son of the noble Prince Chivalry, raised in the shadow of the royal court by his father's gruff stableman. He is treated as an outcast by all the royalty except the devious King Shrewd, who has him secretly tutored in the arts of the assassin. For in Fitz's blood runs the magic Skill–and the darker knowledge of a child raised with the stable hounds and rejected by his family.
As barbarous raiders ravage the coasts, Fitz is growing to manhood. Soon he will face his first dangerous, soul-shattering mission. And though some regard him as a threat to the throne, he may just be the key to the survival of the kingdom.
You should read if: You want to fall into a 90s fantasy kick for about 6 months…. because that's what happened when I picked up this book.
Books I own by this author: Assassin's Apprentice, Royal Assassin, Assassin's Quest, Ship of Magic, The Mad Ship, Ship of Destiny, Fool's Errand, Shaman's Crossing

Naomi Novik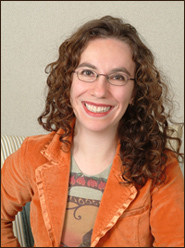 Book that made me smitten with this author: His Majesty's Dragon
Goodreads Synopsis:
Aerial combat brings a thrilling new dimension to the Napoleonic Wars as valiant warriors ride mighty fighting dragons, bred for size or speed. When HMS Reliant captures a French frigate and seizes the precious cargo, an unhatched dragon egg, fate sweeps Captain Will Laurence from his seafaring life into an uncertain future – and an unexpected kinship with a most extraordinary creature. Thrust into the rarified world of the Aerial Corps as master of the dragon Temeraire, he will face a crash course in the daring tactics of airborne battle. For as France's own dragon-borne forces rally to breach British soil in Bonaparte's boldest gambit, Laurence and Temeraire must soar into their own baptism of fire.
You should read if: You like fantasy or historical fiction. This is both! It's so good – so well thought out, so tactical, so heart-twanging! It's one of my all-time favorites
Books I own by this author: His Majesty's Dragon, Throne of Jade, Black Powder War, Empire of Ivory, Victory of Eagles, Tongues of Serpents, Blood of Tyrants, Uprooted
Alan Campbell
Book that made me smitten with this author: Scar Night
Goodreads Synopsis:
Suspended by chains over a seemingly bottomless abyss, the ancient city of Deepgate is home to a young angel, an assassin, and a psychotic murderer hungry for revenge or redemption. But soon a shocking betrayal will unite all three in a desperate quest…. The last of his line, Dill is descended from legendary Battle-archons who once defended the city. Forbidden to fly and untrained even to wield the great sword inherited from his forebears, he has become a figurehead for a dying tradition. Now he lives a sheltered existence in one of Deepgate's crumbling temple spires under the watchful eye of the Presbyter who rules the city. Spine assassin Rachel Hael has better things to do than oversee the Presbyter's angel. Each dark moon she must fight for her life among the city chains, hunting an immortal predator with a taste for blood. But when a traitor brings enemies to Deepgate's doorstep, Dill and Rachel are forced into an uneasy alliance with the city's oldest and most dangerous foe. They must journey down into the uncharted chasm to save their sprawling metropolis and themselves from annihilation. Once they descend however, they learn that what lies below is far more sinister than what they've been taught to expect.
You should read if: You like steampunk, fantasy, fascinating worlds, anti-heroes
Books I own by this author: Scar Night, Iron Angel, God of Clocks, Sea of Ghosts
---
I figured instead of me saying 'AHHH THEY'RE SO GOOD, READ THEM!' over and over for each author, I'd let the synopses of their works speak for themselves. If you have read any of these authors' books or plan to, do let me know. :"D Happy reading!