Hello, welcome to my last book haul before Christmas! If you read yesterday's post, I won't be buying any more books (save one) until after Christmas. The reasons for this are explained in that post.
So this is it, the test of my will. Going into it, at least my thoughts as of right now, I should be fine. My motivation to buy books has dwindled away to nothing. I feel like it'll be harder mid-October or mid-November though, when that feeling has had a chance to return. So I figured I'll start now when I'm motivated… or rather not motivated.
---
This book I purchased in preparation for the likely-buddy read that Zezee and I will be doing. (We're starting the first one tomorrow, so I figured we'd likely get to the second one before December, so…) But yay, our buddy reads won't be hindered by my ban. :"D Woo. This is a sequel as stated, so no synopsis here. I haven't even read it myself – spoilers, man.
I bought this on a whim at the book store because I saw it on clearance. I've been slowly collecting David Mitchell's books, starting with Cloud Atlas but I have yet to actually read any of them… 😛 HENCE THE BAN. MOVING ON.
Goodreads synopsis:
Keep your eyes peeled for a small black iron door.
Down the road from a working-class British pub, along the brick wall of a narrow alley, if the conditions are exactly right, you'll find the entrance to Slade House. A stranger will greet you by name and invite you inside. At first, you won't want to leave. Later, you'll find that you can't. Every nine years, the house's residents—an odd brother and sister—extend a unique invitation to someone who's different or lonely: a precocious teenager, a recently divorced policeman, a shy college student. But what really goes on inside Slade House? For those who find out, it's already too late. . . .
Spanning five decades, from the last days of the 1970s to the present, leaping genres, and barreling toward an astonishing conclusion, this intricately woven novel will pull you into a reality-warping new vision of the haunted house story—as only David Mitchell could imagine it.
This one was very much an 'I heard about this, it sounded really good' purchase. Purely word of mouth that drove me to get this one. I've very excited for it. :"D There was also the 'need to spend 10 more dollars to get free shipping' motivational factor, too…
Goodreads synopsis:
At the edge of the Russian wilderness, winter lasts most of the year and the snowdrifts grow taller than houses. But Vasilisa doesn't mind—she spends the winter nights huddled around the embers of a fire with her beloved siblings, listening to her nurse's fairy tales. Above all, she loves the chilling story of Frost, the blue-eyed winter demon, who appears in the frigid night to claim unwary souls. Wise Russians fear him, her nurse says, and honor the spirits of house and yard and forest that protect their homes from evil.
After Vasilisa's mother dies, her father goes to Moscow and brings home a new wife. Fiercely devout, city-bred, Vasilisa's new stepmother forbids her family from honoring the household spirits. The family acquiesces, but Vasilisa is frightened, sensing that more hinges upon their rituals than anyone knows.
And indeed, crops begin to fail, evil creatures of the forest creep nearer, and misfortune stalks the village. All the while, Vasilisa's stepmother grows ever harsher in her determination to groom her rebellious stepdaughter for either marriage or confinement in a convent.
As danger circles, Vasilisa must defy even the people she loves and call on dangerous gifts she has long concealed—this, in order to protect her family from a threat that seems to have stepped from her nurse's most frightening tales.
This was actually a gift from my father. I took him to the bookstore and bought him a book for his birthday and he returned the favor because my birthday had been two weeks before and I had been on honeymoon at the time, so we didn't get to celebrate it.
I completed the Grisha trilogy a while ago and rather liked it (except the ending, it was icky). But the ending wasn't enough to make me not like the world in which the series took place, so here I am again. :"D
Goodreads synopsis:
Criminal prodigy Kaz Brekker has been offered wealth beyond his wildest dreams. But to claim it, he'll have to pull off a seemingly impossible heist:
Break into the notorious Ice Court
(a military stronghold that has never been breached)
Retrieve a hostage
(who could unleash magical havoc on the world)
Survive long enough to collect his reward
(and spend it)
Kaz needs a crew desperate enough to take on this suicide mission and dangerous enough to get the job done – and he knows exactly who: six of the deadliest outcasts the city has to offer. Together, they just might be unstoppable – if they don't kill each other first.
This book has been on my radar since before it came out. But being an adult ficiton, its price tag was a whopping 30 bucks so I held back from buying it right away. But a couple weeks ago my friendy Amanda texted me saying she saw it at the local bookstore on clearance, so I zoomed out there and bought a copy. :"D
Goodreads synopsis:
The fireman is coming. Stay cool.
No one knows exactly when it began or where it originated. A terrifying new plague is spreading like wildfire across the country, striking cities one by one: Boston, Detroit, Seattle. The doctors call it Draco Incendia Trychophyton. To everyone else it's Dragonscale, a highly contagious, deadly spore that marks its hosts with beautiful black and gold marks across their bodies—before causing them to burst into flames. Millions are infected; blazes erupt everywhere. There is no antidote. No one is safe.
Harper Grayson, a compassionate, dedicated nurse as pragmatic as Mary Poppins, treated hundreds of infected patients before her hospital burned to the ground. Now she's discovered the telltale gold-flecked marks on her skin. When the outbreak first began, she and her husband, Jakob, had made a pact: they would take matters into their own hands if they became infected. To Jakob's dismay, Harper wants to live—at least until the fetus she is carrying comes to term. At the hospital, she witnessed infected mothers give birth to healthy babies and believes hers will be fine too. . . if she can live long enough to deliver the child.
Convinced that his do-gooding wife has made him sick, Jakob becomes unhinged, and eventually abandons her as their placid New England community collapses in terror. The chaos gives rise to ruthless Cremation Squads—armed, self-appointed posses roaming the streets and woods to exterminate those who they believe carry the spore. But Harper isn't as alone as she fears: a mysterious and compelling stranger she briefly met at the hospital, a man in a dirty yellow fire fighter's jacket, carrying a hooked iron bar, straddles the abyss between insanity and death. Known as The Fireman, he strolls the ruins of New Hampshire, a madman afflicted with Dragonscale who has learned to control the fire within himself, using it as a shield to protect the hunted . . . and as a weapon to avenge the wronged.
In the desperate season to come, as the world burns out of control, Harper must learn the Fireman's secrets before her life—and that of her unborn child—goes up in smoke.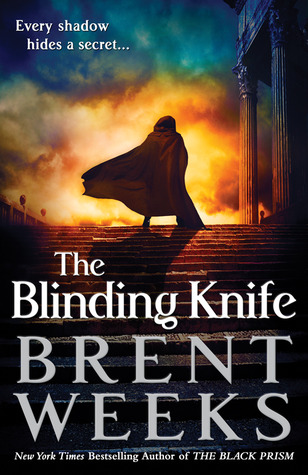 What what? I've been reading this series for ages, currently on the third one. This is the second one. It's definitely become one of my favorites. :"D But when I first read this one, I did so on audio book, same for the first. So I've been trying to go back and collect them in hard back. This one, I finally found by chance at Half Price Books. I still haven't found the first in hardback though. I have a paperback signed copy, which is really nice though :"D
No synopsis on this one either. Sequel!
.
---
And that's it! These are the last books I'll be adding to my collection (except Harry Potter book) from now 'til Christmas. Coming soon is a full physical TBR list for me, to finally quantify exactly how little self-discipline I've had up until this point. I hope to improve that.
Happy reading!