Hello! Happy December 5th! Today is a tag day! I was tagged by Zezee (thanks much!)
The original tag can be found here!
Granny Smith: An overbearingly sweet work or character
I'm going with Auri from The Name of the Wind. Auri is definitely a uh… unique character. She behaves like a naive, skiddish child but is described as being a few years older than the main character, who is in his mid teens. Both the main character and definitely the author adore her, because her innocence and naivety and even dare I say addle-mindedness is described in a way that is obviously the author saying, "Hey look, see how cute she is? She's totes adorbs."
And while I'm absolutely over this series (my rant on book two can be found here), Auri is a character that I didn't hate. I can't say that she was my favorite, but she was cute. Sometimes way too cute, but she was cute.
Fuji: A work about a mountain
A Tale for the Time Being by Ruth Ozeki. Now this book isn't about a mountain per say, but it involves one. The main character's grandmother lives in a temple up the side of the mountain, somehitng that is mentioned a few different times in the book and actually plays a bit of a part in the climax of the book as well.
This book is definitely a weird read and while I didn't love it and didn't rate it the highest, its tone has stuck with me. I find myself thinking about this book a lot. I feel like a reread will happen at some point.
Red Delicious: A book that would be perfect if it was only judged by its cover
14 by Peter Clines fits this, I think. The cover, combined with the synopsis on the back makes this book sound tantalizing. And for the most part it was! But… it wasn't everything that I wanted. It kinda fell flat, unfortunately.
Golden Yellow: A book with yellow on the cover
The Demon Ororon by Mizuki Hakase – this is one of those nostalgic reads for me. I read it first when I was in 11th grade. I reread it a year or so ago and liked it just as much. It's a pretty short series, four volumes long, for if you're looking for a new manga to get into.
McIntosh: A writer that has influenced or would influence your writing
Robin Hobb, for one. I'd like to be able to do wordbuilding like her. Brent Weeks as well – the way he flawlessly incorporates little snips of humor in his otherwise serious book is wonderful. Should I ever get my nano draft off the ground, I'd want my writing to have elements of both their styles and morph it into something new!
Honeycrisp: A book you have read that is in great demand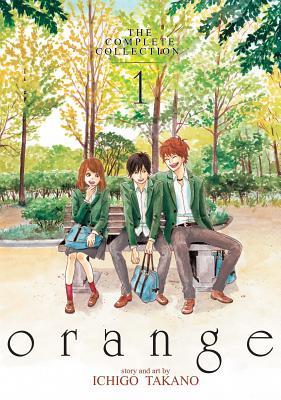 Orange by Ichigo Takano. This manga I noticed has been making its rounds. I keep seeing it being hauled and the person going, 'This is my first manga!'. So I picked it up, thought it's faaaar from my first manga. It seemed to be getting rather positive reviews, so I read it. And I liked it! It was really good, and I'm glad that it keeps being chosen as people's first mangas – I think it's a good gateway to make people fans of the genre in general. 😀
Baldwin: A writer you feel needs recognition due to stunted acclaim (whether it was due to something that happened to them or a premature death)
Honestly I have no idea for this one, and I feel like me going out of my way to find an answer will make it feel forced, hehe.
Empire: A work about or set in New York
…Honestly I don't think I have one for this question, either. My non-fantasy, non-sci fi reads are kinda limited… :"D
Gala: A work that fits under many genres
Embassytown by China Mieville. This was a neat read. It's technically… New Weird? I think? But it definitely has elements of sci fi, fantasy, even a bit of thriller. It goes into linguistics as well, which is fascinating. Definitely recommend picking this up.
Ambrosia: A long work that was easy to follow
The Black Prism by Brent Weeks. I've said it a billion times now, but this is my newest favorite series. Each book is huge, but each flows really well and is easy to keep everything straight. Definitely definitely recommend them.
Jazz: A work written in or after 2010 that demonstrates freshness and originality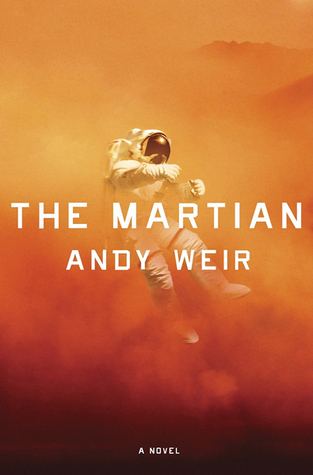 The Martian by Andy Weir definitely fits this. It was funny, entertaining, informational, and sci-fi filled. It was neat! And I really enjoyed it.
Mutsu: A big book that you indulged
See two questions previous. 😀
---
So, I'm writing this tag, right. And my husband wanders over and reads what I'm writing and says, "Are you writing about apples? I thought you wrote about books!"
So I had to explain what a book tag was. He wanted to add a question to the tag, soooo here's the question he added:
Crab Apple: Name a book you bit into even though you knew better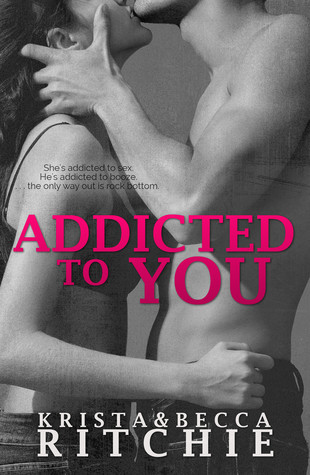 Addicted To You by Becca Ritchie. I knew going in that this wasn't going to be my kind of book. I knew it. But I picked it up because it had been getting super good reviews and I was hoping that it would prove my low, low expectations wrong.
Welp. So much for that.
---
And that's it!
I tag:
Ace, The Orang-utan Librarian, Mai (yes I know you're not a book blog. Do it anyways, peer pressure!), Books in her Eyes, Wonderfilled Reads, and MetalPhantasmReads!
You're totally welcome to use the crab apple question if you want. :"D Also if you've done this tag already, please link me to it so I can read it!
Happy reading!