Hello! A tag today! I was tagged by Zezee (thanks friendo!). And the original video can be found here!
Pumpkin: A writer you always make a point to read in October
Honestly there aren't any. I always tell myself 'read creepy books!' but I never actually do, heh.
Pumpkin Spice: A work you would read to impress a millennial
I feel like this question was written by someone who is not a millennial. I am a millennial. I'm usually just impressed by people who read, period. Doesn't even have to be books. Articles! Magazines! Even listening to podcasts is a good substitute for reading.
Pumpkin Pie: A work that makes you think of autumn
Uprooted by Naomi Novik. Why? I couldn't tell you. I don't remember what season this book occurs in. But the magical forest, in my mind, was always orange and red in the middle of autumn. I know it's likely not described as such, but that's what my brain did.
Pumpkin Cheesecake: A work that was challenging to read but was a rewarding experience
The Traitor Baru Cormorant by Seth Dickinson. This popped into my head as the answer before my brain even finished reading the sentence. This book is definitely dense and in my opinion, weirdly paced. But it's so, so, so worth the read. I wrote a review on it, if you're interested. I looooved this book. The second one is coming out soon and I'm super excited!
Pumpkin Bread: An underrated work from a well-known writer
(pumpkin bread is the best pumpkin thing, btw. This question is a good one).
The Egg by Andy Weir. This is a short story he wrote before The Martian came out. It's funny, because when The Martian came out, it apparently dawdled a bit. Andy Weir basically said that he wished The Martian would have done as well as The Egg had – it was fairly popular. But the The Martian actually took off and those who read it likely never read The Egg.
So go read it!
Pumpkin Soup: A work that you first enjoyed, but then lost interest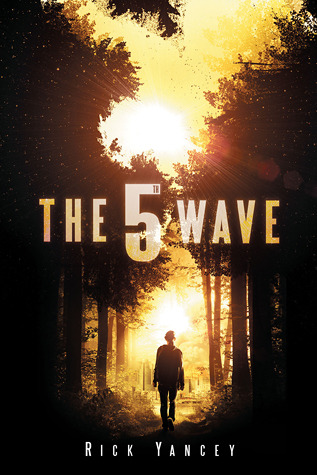 The idea of pumpkin soup scares me.
I'm going to go with Rick Yancey's The 5th Wave series. I read the first one shortly after getting into the online book community. Liked it rather decently, minus that weird Stockholm alien romance. The second one came out and I reread the first one and then read the second one. Contrary to most people's opinions, I liked the second one a lot more than the first. I feel it focusing not on the two main characters made it better.
But honestly by the time the third came out, I had forgotten most of the major plot points and my motivation to reread the first two again is minimal. I still own the first two books, but unless I end up finding the third in a dollar bin somewhere, I'm likely not going to get it. I can't be bothered.
Pumpkin Doughnut: A light, five-star read
Ella Enchanted by Gail Carson Levine. I've mentioned this book a billion times now, but it's one of my childhood favorites and I'll likely always love it forever and ever.
Pumpkin Picking: Within the last year, in which genre did you purchase the most books
My guess is fantasy. I honestly don't know though. I did buy a buttload of Michael Crichton this year.
Pumpkin Carving: A work that could have been trimmed down
._.
Pumpkin Painting: A book with magnificent illustrations
A Monster Calls by Patrick Ness. This is my favorite. This is my faaaaavorite. ❤ Find this book, look at the pictures.
Pumpkin Ice Cream: The most random work you would recommend
Since it's the Christmas season, I'll recommend Santa and Pete by Christopher Paul Moore. It's a children's novel, but it definitely captures the Christmas spirit. I try to read it once every couple years around Christmas, and I think I'm about due. This is a lovely book, and if you need a book to read or are looking for something for a nephew, niece or your kid to read, this is the one. 😀
What is your favorite way to enjoy pumpkin/what is your favorite dish where pumpkin is the main ingredient?
As mentioned above, pumpkin bread! And pumpkin cookies!
Pumpkin Patch: Who do you tag?
I just tagged a bunch of people in a tag two days ago, so I'm not going to tag anyone specific, but if you'd like to do this, consider yourself tagged. 😀