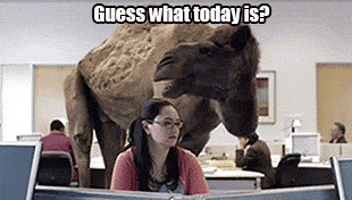 Guess what day it is! I've been having some health issues the past few weeks, so my posts have slowed down. But! As of now, I'm just waiting on test results, so I have a bit of time. 😀 So why not make a post.
Today's topic is top five hidden gems in your favorite genre. And guess who's miss fantasy pants with a sci-fi hat. And so there's some level of what is considered hidden, I'm going to choose books with less than 12,000 reviews on goodreads. I'd say that's pretty fair.
If you'd like to participate in TFW, you can do so here.
---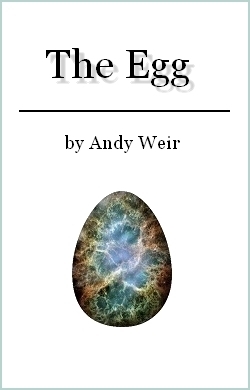 11768 ratings
Can you tell that I picked '12000' so I could include this, hawhaw. I feel like while this is generally known in the sci-fi community (this is the same guy who wrote The Martian) it's far less read. It's a short story and honestly I don't want to say anything else about it. I feel you should go into it blind.
This story I think Weir has actually posted up online, so a quick google should find it for you. It's really good.
1 rating
Hey, that rating is me! This story, when I first came across it about a decade ago, was published on fictionpress. I really liked it then, and a couple years ago I gave it a shout out on my blog. Appaaaaarently, the author had since published it into a book and his publicist found my mention! The author contacted me and sent me a copy in exchange for writing an amazon review, which I did. 😀 It was so neat! The story was something I read over and over when I was a teenager online and reading it as a physical copy was the most awesome thing. This is a portal fantasy following Ralph, a human, and Malina, a pixie, as they try to navigate both the human and fae worlds. I really enjoyed this one and think it deserves waaaaay more attention. Read it, people.
1388 ratings
This is a neato fantasy that has the feel of Trigun, if you've ever read that. It follows a 14 year old girl as she sets off to hunt the bounty that her grandfather could never catch: a 624 year-old immortal known as The Methuselah. It's super, super good.
The Demon Ororon by Mikuzi Hakase and Tomoko Kamimoto
433 ratings
This is a short and sweet manga series following Ororon, the prince of demons and Chiaki, an impure angel. It has an interesting cast of characters and is a rather quick read for a manga – only four volumes. I feel like more people need to read this one – it's just so lovely. 😀
3513 ratings for the first book

Yep, highlighting a whole trilogy here – this is one of my favorite series of all time and I'm always talking about it. I really feel like more people need to read it. READ IT PLEASE. It follows a cast of characters, including a renegade angel, an angel boy, and a man with a ship tied to his back in a city suspended by chains over a seemingly endless abyss. It's. So. Fantastic. It's gritty, full of anti-heroes and gray characters, and it's steampunk! It's so fantastic, READ IT.
---
And that's all for today! Happy reading!