Happy May! I'm currently reading a lot of books at the same time. All of them I'm digging.
---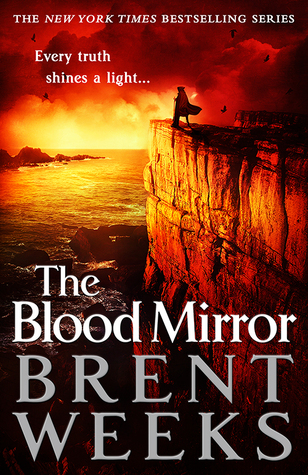 This is the fourth and most recent book in Weeks' Lightbringer quintet – the fifth and final book comes out late next year and you can bet your butt I'm buying that on release day. I picked up this series on a whim last year and it's quickly become one of my all-time favorite series. I can't get enough of it, it's just so great.
I picked this up from Amazon's world book day, where they were giving out free ebooks of various genres from authors all over the world. I tried my hardest to just not grab all of them but I couldn't resist this one. This is the third memoir that I've read written by a North Korean defector. With all the news about the country lately, I thought it was fitting to pick up right away.
Following up from The Fall of Reach that I read this past month, I picked up this book, which is the second in the Halo prequel trilogy. From what I've been told though, this book actually goes through the events of the first Halo game. I'm rather enjoying it so far. Seriously, I'm ending up a huge fan of the game without having actually ever playing the game.
Continuing my audio book reread of Novik's Temeraire series in prep for finishing the thing out, I'm just shy of half way through this. Simon Vance is narrating and yet again he's doing an absolutely fantastic job. I love his narrations, man. And I'm loving this book just as much as I did the first time I read it about a decade ago.
This is by far the most slow-going read for me. I'm enjoying it but it's one of those books I can only read a few pages at a time before my brain gets burned out. I'll finish it eventually.
---
And that's it! I know I'll be starting a buddy read or two pretty soon, so another book will likely be added to this list.
If you're reading any of these or have read them, let me know! Happy reading!