Hello, a tag today! I feel like it's been ages since I posted a tag. I was tagged by Zezee @ZezeeWithBooks, so thanks friend! 😀
Spoilers for the Justice League movie ahead
Copy these rules onto your post

Mention creators of the tag: Angelica and Rosie @TheBookCoverGirls and link to the original post

Mention and thank the person who tagged you and link to their post

Answer all the questions

Since there were originally seven members in the Justice League, tag 7 people

Also, you can use the images provided, but don't have to if you don't want to

Have fun with it
---
Batman: Favorite anti-hero
Mr. Nettle from Scar Night by Alan Campbell
Mr. Nettle is probably one of my favorite characters from this series, second only to John Anchor. In the beginning of the series, Mr. Nettle is found carrying his dead daughter through the city, heartbroken by her death. As the series progresses, and the other characters come into power – renegade angels, false gods, religious assassins… Mr. Nettle remains the only character that is perfectly… ordinary. Yet with his grief driving him, he still manages to mess up the grand scheme of things around him, despite him being so plain and under-powered compared to everyone else.
Aquaman: A book or character that turned out to be better than you expected
Livingstone by Tomohiro Maekawa
I didn't expect to dislike this one persay, but I'm reading this series as part of Borrowathon, and it was lent to me by my one friend. This friend and I are like a Venn Diagram – we have a small overlap of taste and then it's way different otherwise. So the odds of my liking this were about 50/50. But hey, I'm actually thoroughly enjoying this series. It will definitely be getting a blabber when I'm through with it.
Wonder Woman: Most badass female character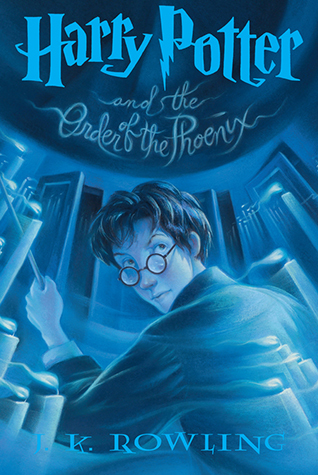 Minerva McGonagall from Harry Potter by JK Rowling
Particularly in the fifth book. McGonagall is one of my favorite characters.
Cyborg: Favorite science fiction novel
Leviathan Wakes by James S. A Corey | The Martian by Andy Weir
The Fold by Peter Clines
I CAN'T PICK OKAY. You can't tell me to choose 'a favorite' and expect it to go well.
The Flash: A book you sped through
Captive Prince by C. S. Pacat
I'm total trash for this series. I shouldn't be, but I am.
Superman: Saddest character death
A character from Fool's Errand by Robin Hobb
I'm going with Zezee's answer (and not spoiling who it is). This death just ripped me apart, man. Two books further into the series now and I'm still not over it.
.
---
And that's it! Happy reading! 😀