Hello! I've decided to participate in the Manga Readathon! It starts today and runs through June 23rd. Here is where you can find the full details on it!
I will be participating mostly through twitter, where I've also posted a tbr pic. These are the manga I plan on reading: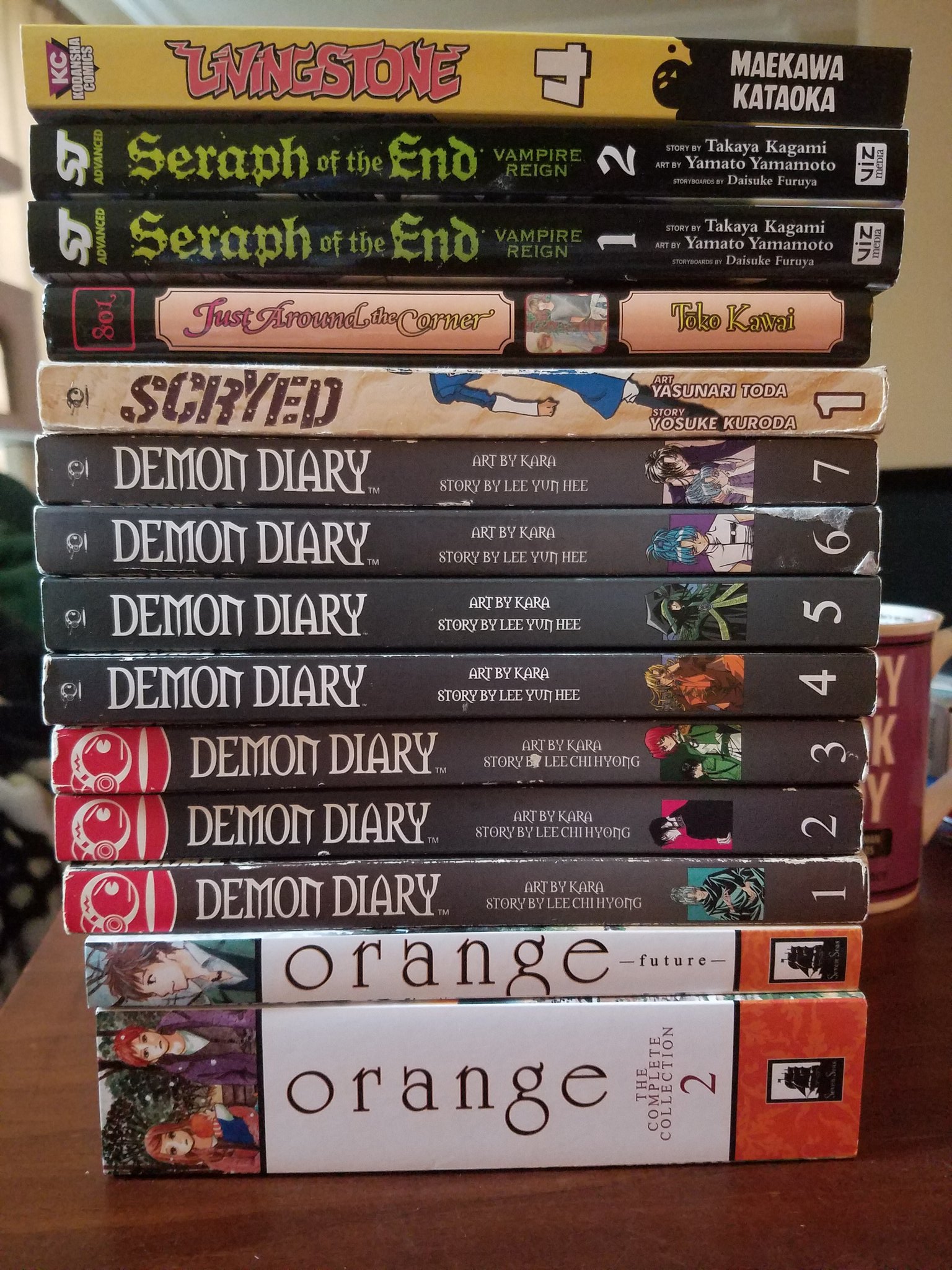 The link I gave above lists seven challenges, of which I think my selection will fulfill most of them.
1. Read a manga that's been on your TBR the longest
s-CRY-ed v1 by Yosuke Kuroda
2. Catch-up reading a series
Livingstone v4 by Maekawa Kataoka
3. Read your shortest series
Orange v2 and Future by Ichigo Takano
4. Read a new manga
Demon Diary v4+ by Lee Yun Hee
5. Re-Read a manga
Demon Diary v1-3 by Lee Yun Hee
6. Read a manga out of your comfort zone
Just Around the Corner by Toko Kawai
7. Read a recommended manga
Seraph of the End v1-2 by Takaya Kagami
---
Going through and picking out manga for this made me realize just how many I own that are unread and how many I've been itching to reread. Perhaps 2018 will be the year of manga for me. If you're participating in this readathon, let me know! Happy reading!