I've added a fourth weekly post! Well, at least for a few weeks – we'll see how long I can get content put together for four posts. My reading speed has picked up, so I'm hoping it'll last at least a couple months.
Today's post is what I'm currently reading as of today – for those unfamiliar with my blog, I don't write TBR posts because I'm rather awful at sticking to them. Instead, at the beginning of every month, I make a post about what I'm tackling at the moment.
Anyways, these are the books that I'm nose-deep in:
---
I've been rereading all of the Temeraire series in prep for reading the last three books – I'm enjoying this just as much as I did when I read it back in high school. This is my current audiobook and the narration is being done by Simon Vance, my absolute fave ❤ This series, if you haven't picked it up, you totally should. It's a historical fantasy about dragon warfare during the Napoleonic era. It's so, so so good. As of right now, I'm about 25% through of it.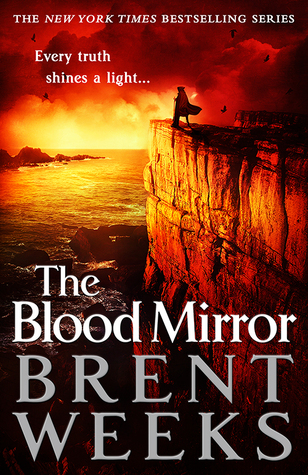 This book's been on my 'currently reading' the longest, but that doesn't mean I'm not enjoying it. I just keep getting distracted. The fourth book in Weeks' Lightbringer series, I'm loving it just as much as I did the first three. It's become one of my all-time favorite series. Here is a link to the blurb of the first one, should you be interested.
This one I originally picked up as an audiobook, but I've since switched over to reading it physically and am enjoying so much more. I can see why this one has gotten the hype it has. I'm hoping I end up liking it the whole way through – I'm on a few chapters in so far. I really like the setting – the fantasy its set in is based on various Asian cultures instead of your typical medieval european ones. It's pretty neato.
This one I originally hadn't intended on picking up so soon, but when I mentioned I was doing the Tome Topple readathon and said I didn't have any reading buddies, one of my friendos contacted me and said she had this book as well if we wanted to buddy read it. So here we are. 😀 So far I'm digging the plot and the setting, but I'm a tad iffy on the main character. I'll give her the benefit of the doubt until she gets some opportunity for character growth though.
---
And that's it! For now, my posting schedule will be Tues-Wed-Sat-Sun. Wish me luck. Happy reading!