Happy Hump Day! Today's topic is road trip books… meaning books that have a road trip in them. Welp. I don't know of any – the traditional road trip as we think of it tend to be in contemporaries and I don't read much of those, so…. I am reinterpreting this one.
Today I will be doing the top 5 books to take on a road trip, as in ones you can listen to together as an audio book in the car and (mostly) everyone should be entertained.
If you'd like to participate in T5W you can do so here.
---
5. Hyperion by Dan Simmons
This one's audio book is really well done. The plot of the books focuses on a group of people making a pilgrimage to a the planet where the mysterious Shrike resides. Dring the quest, each one tells their story of why they're going there. It reads like a futuristic Canterbury Tales. Each story is narrated by a different character, and in the case of the audio book, of a different narrator. Each makes the Shrike seems more and more fascinating. I seriously loved this one and I feel a car full of people would have plenty to talk about.
The non-abridged version of this audio book is absolutely riveting, and I feel it would be great to throw on in the car and listen to for a few hours.It follows an English navy captain named Lawrence after he captures a French ship during the Napoleonic Wars. On it, he finds a dragon egg. Dragon warfare during the Napoleonic Era, people. It's. So. Great.
3. Snow Crash by Neal Stephenson
I highly recommend this for a group of friends that almost liked Ready Player One, but were in search for a something a bit less… juvenile with a bit more depth of plot and character and lore. This is the book for that. It follows Hiro Protagonist, a pizza delivery guy who lives in a world where basically everyone is absorbed in an online realm. When people around the world start actually dying via an element of this online world, Hiro Protagonist has no choice but to do what his name suggests. This book is amazing and the world building is fantastic. Any sci-fi buff friends should be entertained by this one.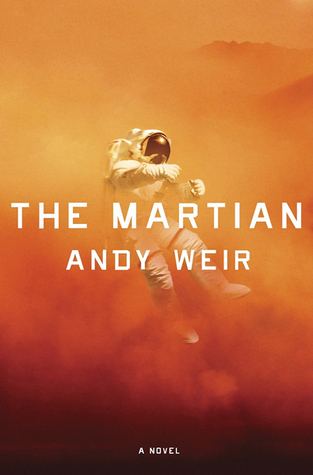 Now, this one I can recommend from personal experience, I did use this one as a road trip audio book and it turned out absolutely perfectly. It's funny, it's fast-paced, it's just overall a great choice. The narrator does such a wonderful job with the voices and with innuendo and the sarcasm. It's just so perfect. You probably know the synopsis, this book being so well known, but on the chance you don't, the book is about a man being stranded on Mars after his team leaves him there, thinking he's dead. He's not, obviously. And he goes about surviving with an attitude of wry humor. This is seriously one of the best audio books I've ever listened to.
In addition to being a great book, I recommend this one the most because it will entertain the widest audience. It's sci-fi, but it's written in a way where you don't have to be a sci-fi fan to enjoy it. It's very, very funny and narrated by Stephen Fry. (Well, one of the narrations is him. This book has been re-recorded a billion times.) This book follows Arthur Dent who is just trying to live his life when the Earth is destroyed to make way for an intergalatic high way. It's hilarious, light-hearted, and very entertaining.
---
And that's it! Hopefully nobody minds me reinterpretation. 😀 I JUST DON'T READ ENOUGH ACTUAL ROAD TRIP BOOKS OKAY. Happy reading!