Hello! This month's monthly rec topic is books worth a reread! I think I'm going to mention ones that I've either reread and found very entertaining or ones that I've been meaning to reread for some time now.
Obligatory: Harry Potter.
---
I'm obsessed with this one recently. I just read it last month but I want to dive into it again already. It's such a nice, pleasant series and I absolutely adore it. The premise follows two working adults, both otaku, who decide to date each other because they feel they'll better be able to understand the other's obsessions than people who aren't as nerdy. It's simple, sweet, and I love it.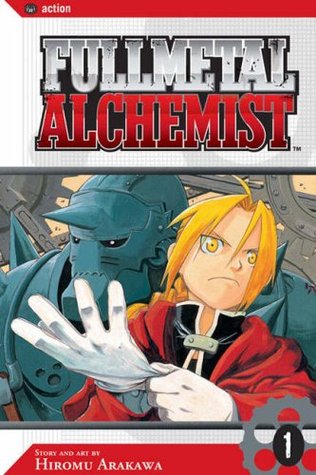 This is one of my all-time favorite series, and I've lost count how many times I've reread it. I've enjoyed it just as much every time I have, though. It follows two brothers, Edward and Alphonse, who are on a journey to get their original bodies back after an alchemic transmutation gone wrong leaves Ed missing an arm and leg and Al his whole body – only his soul remains, tethered to a suit of armor.
I'm serious, if you haven't read this, pick it up. It. Is. Amazing.
This was my favorite book of 2017 and with the sequel coming out in October, I definitely need to reread this one. I wrote a full length, spoiler-free blabber on it, if you'd like to know my full thoughts. It's so fantastic. It follows a young girl whose home and family are ripped out from underneath her when a power from another land invades her own. She vows to get revenge by destroying the enemy from within. Auuuuugh I love this book so much.
I've been meaning to reread this book all year – the third and final one came out recently and I wanna reread this first one before I marathon the rest of the series. This book follows a young woman, raised hidden away from her kingdom, who finds herself placed on the thrown in a country cowering from the neighboring land. The world itself takes place on a regressed earth, centuries after a content has risen from the ocean between Asia and the Americas. I remember really liking it the first time I read it, so hopefully this next time will be just as good!
---
And that's it! Any of the above I recommend to you, either for a reread or for the first time. They're all absolutely fantastic. 😀 Happy reading!