Hello! This coming Wednesday is my one year anniversary with my husband! So to celebrate, the two of us are going to Chicago to see Wait, Wait, Don't tell me! recorded live! And we'll be there just under a week, so we'll do other stuff too like eat pizza and check out some Chicago-brewed beer.
If you've ever been to Chicago or live there and have some suggestions of stuff to do, lemme know!
Otherwise, I plan to read on the plane trip and maybe down time while there. These are the books I'm going to bring with me: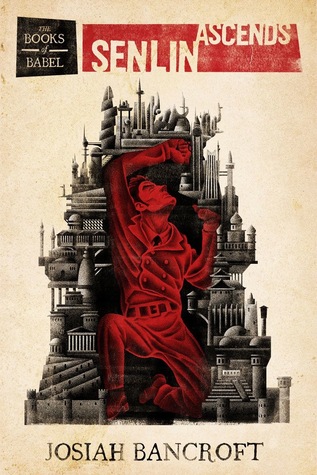 I won this book as an ebook for completing the r/Fantasy Bingo Challenge this past year. I started it about a week or so ago and am roughly 25% through it so far.
Guys, I love this book. It reads almost like a classic epic. It's full of allegory and quotable passages… and I'm only 90 pages in! Like I feel like this will be read in classrooms in fifty years. It's just so cool. It follows a man named Thomas Senlin, who arrives at the foot of the Tower of Babel – a giant stone construction that shoots up into the sky, so high that nobody has seen the top, nor is it knows if the top is even a finished product – with his wife. He shortly loses her in the crowd and has to ascend the tower himself to find her. Each level of the tower is something fantastically different than the one before. It's. So. Cool.
This book, I'm buddy reading with a friend. Both of us have gotten a tad distracted from it recently, so I'm hoping that me focusing on it again and telling her that will motivate her to read it more, too. I'm liking this one so far, but I'm not a huge fan of the main character. She's not awful, but she reminds me a lot of the main character from The Throne of Glass series, whom I find irritating. Hopefully the plot of this one ends up making up for it.
---
Part of me wants to bring another physical book, The Grace of Kings by Ken Liu, which I'm also currently reading. Another part wants to conserve space for souvenirs… the likelihood of me completing the two above is small, especially when I tend to not read as much during down time as I plan. So, if I somehow get a good chunk of either of these done by Wednesday, I'll bring another. If not, I won't.
Posts for Tuesday, Wednesday, Saturday and Sunday of this coming week will be pre-written, and any comment replies on my end will be a bit delayed – sorry!
Happy reading!