Happy Wednesday! Today's topic is redemption arcs, which I think is kinda neato.
If you'd like to participate in T5W, you can do so here!
I feel like this is the guy that will appear on a lot of lists this week. Sirius Black, while not really in need of redemption, goes through what is essentially a redemption arc when the truth is revealed about him in the third book. So hey, he makes the list.
All four main characters in Saiyuki
Saiyuki is just full of gray characters. The plot follows the four main characters, all with pasts of varying levels of dubiousness, as they cross the content and try to essentially save the world. None of them are bad people really, but all of them have their issues that they have to deal with during the saga. I seriously recommend Saiyuki if you can find it. It's 9 volumes long, so not too much of a time investment. 😀
Vegeta is one of my favorite characters in DBZ. He goes through so much character development from when he first shows up all the way through the sequel series, Dragon Ball Super. This guy, when first appearing, is set on becoming immortal and blowing up the Earth, literally, and by the end, he's a totally different person, though still a bit gruff around the edges.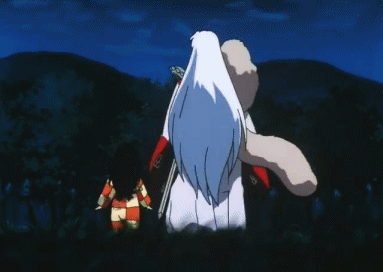 (mild spoilers for Inuyasha)
Sesshomaru is a very interesting character, and I feel like he could have used some more screen time that didn't include being in the presence of his brother. From what is alluded to slightly-off-screen, I feel like he has a wicked sense of humor, but we don't actually see it.
Anyways. At the beginning of Inuyasha, Sesshomaru is a cold, ruthless demon who hates all of human kind, finding them to be far beneath him. Early in the series, Sesshomaru is injured and while he's out of commission, an orphaned girl finds him in the woods and tries to care for him. He refuses her at first but soon he allows her to remain at his side, much to the confusion of Inuyasha and his group. Tellin ya, Sesshomaru needed more screen time.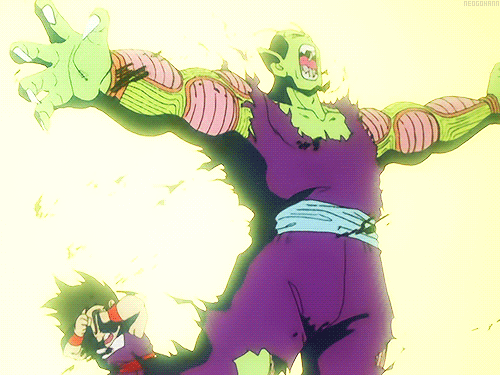 (spoilers for first season of DBZ)
This is my number one pick. Piccolo, offspring of King Piccolo from the original Dragonball series, is more or less Goku's enemy at the beginning of Dragonball Z. But when Goku's brother shows up and kills him, Piccolo takes his son, Gohan, under his wing and trains him up for the incoming Saiyan attackers that show up later in the season. The year that Piccolo spends with five year old Gohan essentially melts his heart, and afterward he has such a soft spot for the kid, and he grows into a genuinely good character because of it. I really like Piccolo.
---
And that's it! As much as I liked this topic, it was hard to come up with five characters, man. Yeesh. Happy reading!