Hello, I'm very aware that it's Thursday. Nano distracted me, baw. I liked this topic though, so I figured a day late wasn't a terrible thing. Also, the books I'm going to list will be ones that I already physically own.
If you'd like to participate in T5W, you can do so here.
1011 pages. This is the sixth book in Robert Jordan's Wheel of Time series. Have a read the first one? …No. Hehe.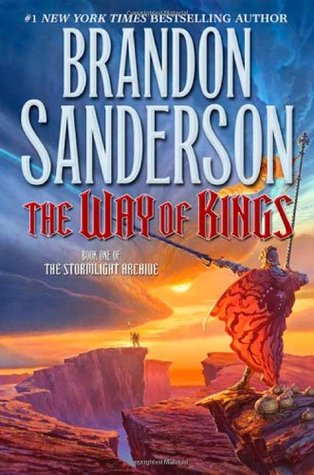 1007 pages. I've only ever read Elantris by Sanderson and kinda wanna tackle his books in publication order. Sooo it might be a bit before I get to this one.
1007 pages. One day my friend bought me a really big brain book and I may or may not have peed. Brains are so cool, man.
1006 pages. I've had this book for nearly ten years. I remember distinctly bringing it with me to Paris when I went in 2009 and attempting to read it. I think I got fifty pages in and got distracted. Ahahaha.
960 pages. Again, I've attempted this book a few times over the past decade. I'll get to in eventually.
.
---
And that's it! There are a lot of other books I own hovering around 900ish pages, but I love big books and I cannot lie, so it's totally fine. Happy reading!