Hello, Happy Saturday! I'm starting a new posting series today! I saw this on Sionna @BooksInHerEyes' page, and thought it looked neato. So I'm gonna try it. I've been on Goodreads since 2011, and I've been adding books to my TBR since then as well. Most of them I never read (shocker). So this will be interesting.
Rules:
Sort your Goodreads TBR shelf by date added, ascending

Find 5-10 (or more, if you feel ambitious!) titles to purge from your TBR (the "lows")

ALTERNATIVE OPTION: Find 5+ titles that are at the BOTTOM of your TBR—books you want to read someday, just not right now!

Post those 5 books in the list, with a brief explanation

Next, sort your Goodreads TBR shelf by date added, descending

List the last 5 (or more!) books you added to your TBR, with a synopsis or your brief summary of why you added it (the "highs")
The Lows
How the Mind Works by Stephen Pinker – I love neuroscience, psychology, brain physiology, etc etc. I am removing this one for one reason: The publication year. This book debuted in 1999. The information we've learned about the brain over the past two decades is astounding, and I feel like reading this book at this point be a bit pointless. I'm sure Steven Pinker has a newer book out that I could read.
The Map of Time by Felix J Palma – This book is a victim of a change of taste. I added it to my TBR back in 2011, when I was 21, and since then the synopsis just doesn't pick my interest anymore.
The Edinburgh Dead by Brian Ruckly – Same as above. In 2011 I was caught up in The Walking Dead, so zombies were very much on my radar. Not so much anymore. But, for any of you that do like zombies, it's not a general 'zombie apocalypse' book – it has more to it than that. Check it out if it's your thing.
The Girl Who Played With Fire by Stieg Larsson – Once upon a time, I read The Girl With the Dragon Tatoo and actually rather enjoyed it. I think I gave it four stars or something. This book is just a victim of time. Too much time has passed for me – I've lost interest.
Whitechapel Gods by S. M. Peters – can you tell, by this first list here, that is 2011 I was on a bit of a steampunk kick? Can you tell? While I still like steampunk occasionally I'm a bit more picky now. This one's synopsis doesn't do much for me anymore, unfortunately.
The Highs
I tend to add books to my TBR in spurts – five books here, ten books there, and then I don't add any for months. What I'm going to do is base my posting of this series on this pattern. Therefore, these posts will be irregular, waiting on new books to be added to my TBR (because I'm not going to add them just because to get one of these babies up)
Goodreads Synopsis: Why we are all being messed up by gender, and what we can do about it.
'It's a boy!' or 'It's a girl!' are the first words almost all of us hear when we enter the world. Before our names, before we have likes and dislikes – before we, or anyone else, has any idea who we are. And two years ago, as Juno Dawson went to tell her mother she was (and actually, always had been) a woman, she started to realise just how wrong we've been getting it.
Gender isn't just screwing over trans people, it's messing with everyone. From little girls who think they can't be doctors to teenagers who come to expect street harassment. From exclusionist feminists to 'alt-right' young men. From men who can't cry to the women who think they shouldn't. As her body gets in line with her mind, Juno tells not only her own story, but the story of everyone who is shaped by society's expectations of gender – and what we can do about it.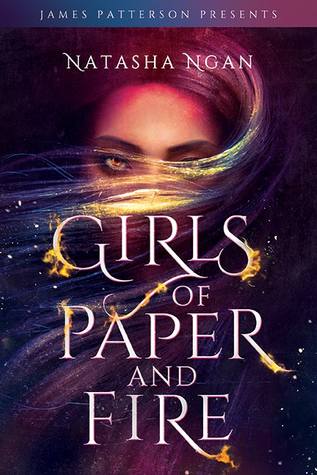 Goodreads synopsis: Each year, eight beautiful girls are chosen as Paper Girls to serve the king. It's the highest honor they could hope for…and the most cruel.
But this year, there's a ninth girl. And instead of paper, she's made of fire.
In this lush fantasy, Lei is a member of the Paper caste, the lowest and most oppressed class in Ikhara. She lives in a remote village with her father, where the decade-old trauma of watching her mother snatched by royal guards still haunts her. Now, the guards are back, and this time it's Lei they're after–the girl whose golden eyes have piqued the king's interest.
Over weeks of training in the opulent but stifling palace, Lei and eight other girls learn the skills and charm that befit being a king's consort. But Lei isn't content to watch her fate consume her. Instead, she does the unthinkable–she falls in love. Her forbidden romance becomes enmeshed with an explosive plot that threatens the very foundation of Ikhara, and Lei, still the wide-eyed country girl at heart, must decide just how far she's willing to go for justice and revenge.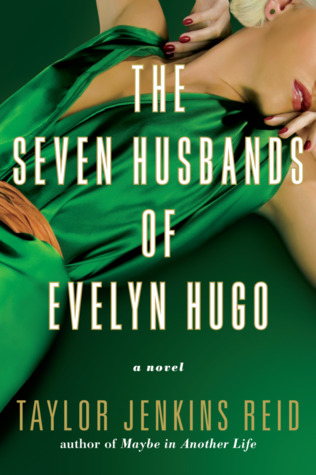 Goodreads synopsis: Aging and reclusive Hollywood movie icon Evelyn Hugo is finally ready to tell the truth about her glamorous and scandalous life. But when she chooses unknown magazine reporter Monique Grant for the job, no one is more astounded than Monique herself. Why her? Why now?
Monique is not exactly on top of the world. Her husband has left her, and her professional life is going nowhere. Regardless of why Evelyn has selected her to write her biography, Monique is determined to use this opportunity to jumpstart her career.
Summoned to Evelyn's luxurious apartment, Monique listens in fascination as the actress tells her story. From making her way to Los Angeles in the 1950s to her decision to leave show business in the '80s, and, of course, the seven husbands along the way, Evelyn unspools a tale of ruthless ambition, unexpected friendship, and a great forbidden love. Monique begins to feel a very real connection to the legendary star, but as Evelyn's story near its conclusion, it becomes clear that her life intersects with Monique's own in tragic and irreversible ways.
Written with Reid's signature talent for creating "complex, likable characters" (Real Simple), this is a mesmerizing journey through the splendor of old Hollywood into the harsh realities of the present day as two women struggle with what it means -and what it costs- to face the truth.
Goodreads synopsis: The Rules of Blackheath
Evelyn Hardcastle will be murdered at 11:00 p.m.
There are eight days, and eight witnesses for you to inhabit.
We will only let you escape once you tell us the name of the killer.
Understood? Then let's begin…
Evelyn Hardcastle will die. Every day until Aiden Bishop can identify her killer and break the cycle. But every time the day begins again, Aiden wakes up in the body of a different guest. And some of his hosts are more helpful than others…
The most inventive debut of the year twists together a mystery of such unexpected creativity it will leave readers guessing until the very last page.
Goodreads synopsis: Body-snatching has never been so heartwarming . . .
The Humans is a funny, compulsively readable novel about alien abduction, mathematics, and that most interesting subject of all: ourselves. Combine Douglas Adams's irreverent take on life, the universe, and everything with a genuinely moving love story, and you have some idea of the humor, originality, and poignancy of Matt Haig's latest novel.
Our hero, Professor Andrew Martin, is dead before the book even begins. As it turns out, though, he wasn't a very nice man–as the alien imposter who now occupies his body discovers. Sent to Earth to destroy evidence that Andrew had solved a major mathematical problem, the alien soon finds himself learning more about the professor, his family, and "the humans" than he ever expected. When he begins to fall for his own wife and son–who have no idea he's not the real Andrew–the alien must choose between completing his mission and returning home or finding a new home right here on Earth.
---
And that's it for today! I've decided I rather like this type of post. I hope to do more of them. Happy reading! 😀