Happy Sunday! It's almost time! These are the books I hope Santa leaves me under the tree this year. 😀
---
Saga volume 9 by Brian K Vaughan and Fiona Staples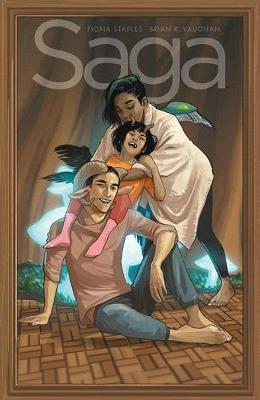 I jumped on this bandwagon back when volume 3 came out, I think. It remains one of my favorite graphic novel series.
Goodreads synopsis of volume 1: When two soldiers from opposite sides of a never-ending galactic war fall in love, they risk everything to bring a fragile new life into a dangerous old universe.
From bestselling writer Brian K. Vaughan, Saga is the sweeping tale of one young family fighting to find their place in the worlds. Fantasy and science fiction are wed like never before in this sexy, subversive drama for adults.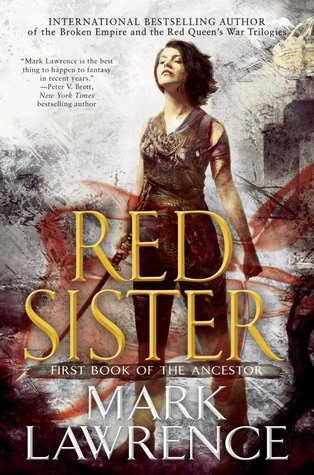 This book has been on my radar since it came out. I haven't heard anything bad about it (yet) and it seems to be right up my alley. Very much hoping to receive this one. Fingers crossed!
Goodreads synopsis: I was born for killing – the gods made me to ruin.
At the Convent of Sweet Mercy young girls are raised to be killers. In a few the old bloods show, gifting talents rarely seen since the tribes beached their ships on Abeth. Sweet Mercy hones its novices' skills to deadly effect: it takes ten years to educate a Red Sister in the ways of blade and fist.
But even the mistresses of sword and shadow don't truly understand what they have purchased when Nona Grey is brought to their halls as a bloodstained child of eight, falsely accused of murder: guilty of worse.
Stolen from the shadow of the noose, Nona is sought by powerful enemies, and for good reason. Despite the security and isolation of the convent her secret and violent past will find her out. Beneath a dying sun that shines upon a crumbling empire, Nona Grey must come to terms with her demons and learn to become a deadly assassin if she is to survive…
This one seems like it'll be really neat. It was on one of my most anticipated releases lists for this year and I never got around to actually picking it up. I've been itching for a good alien sci-fi, and this might just do the trick.
Goodread synopsis: In this character driven novel of first contact by debut author Sue Burke, human survival hinges on an bizarre alliance.
Only mutual communication can forge an alliance with the planet's sentient species and prove that mammals are more than tools.
Forced to land on a planet they aren't prepared for, human colonists rely on their limited resources to survive. The planet provides a lush but inexplicable landscape–trees offer edible, addictive fruit one day and poison the next, while the ruins of an alien race are found entwined in the roots of a strange plant. Conflicts between generations arise as they struggle to understand one another and grapple with an unknowable alien intellect.
---
And that's it! Obviously there are a bunch of other books I would like to have, but listing them all here would be silly. 😛
Also, my book buying ban ends on December 25th, so guess who's going to the bookstore on December 26th! Me! Emily! Book lover extraordinaire! I'm so excited!
So – my bookhaul on December 27th will be the books purchased during my ban (ones I made specific allowances for at the start of my ban), any I receive as gifts, and the ones I get on the 26th. I'll separate them out. It'll be fine.
Happy reading!