Happy Hump Day!
Today's topic is books on the top of my TBR! I've made a 10 in 2019 list, which are my 'top' books to be read this year, but the ones immediately in my future are… not all on that list, hwe hwe. And one of them, I don't even own yet.
If you'd like to participate in T5W, you can do so here!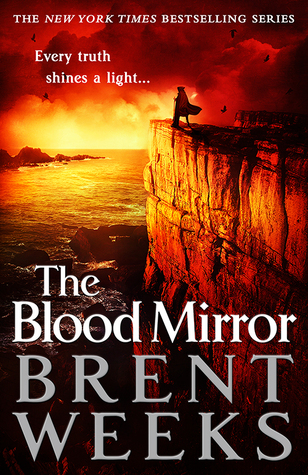 Fourth book in the Lightbringer series, I've been 'currently reading' this for months, but I haven't actually touched it in, well… months. But, I've been listening to a lot of TYR lately, which is a band whose music I associate with this series, and it's getting me in the mood. If you haven't read this and you don't mind copious description of boobs, look this one up.
This is another one I've been 'currently reading' for ages. Hell, this was a book I made an exception for in my book ban last year. I started it, got maybe a third of the way through, and got distracted. Such is life. I did really enjoy what I read though, and hope to get back to it soon!
This is the one manga on the list! I've actually picked this one up as well, though I haven't marked it as such. I'm about a third of the way through it and it'll likely be the first out of all of these that I actually finish. I'm rather enjoying it so far.
I've been itching for this one recently. My husband borrowed this from me and ended up reading most of it in one sitting. He still has yet to finish it but I'm about out of patience:  I'll just pick it up and leave his damned bookmark in there. With Crouch's new book coming out soon, I wanna hop on it!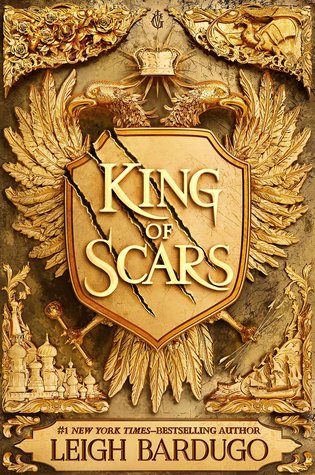 This is the one. This is the book I wanna read that I don't own yet… because it's not out yet! This book comes out on January 29th, and I'm ready, man. I plan to buy it on release day. I thought about pre-ordering, but I'ma go to the bookstore and get it. Immediate gratification and all, y'know. Between now and then, I hope to finish at least one of the above, if not more. But ugh, I'm so pumped.
.
---
And that's it! Have you read any of the above? Do you wanna? Wanna buddy read? Happy reading!