Another tag today! I was tagged by Katy @Bookbinderway (thanks, friend!)
The Rules
Thank the lovely person who tagged you, spread the love.
Mention Tiana @ The Book Raven as the creator of this book tag.
Use the original tag image in your post. (However, feel free to add whatever other graphics your heart desires.)
At least tag 1 fellow blogger for this tag.
List the rules.
---
Not in Ideas but in Things
A BOOK COVER THAT PERFECTLY EXPRESSES THE NOVEL INSIDE IT
The Traitor Baru Cormorant by Seth Dickinson.
"This is the truth. You will know it because it hurts."
---
Dark and Lovely
A BOOK COVER THAT IS SO CREEPALICIOUS YOU JUST WANT TO EAT IT UP
If We Were Villains by M. L. Rio
A bit outside my usual genres, but the synopsis seems rather neat. I think it'll be a hoot.
---
Sugar Sweet
A CUTE COVER THAT IS SO FLUFFY YOU WANT TO GIVE IT A HUG
What's Michael? by Makoto Kobayashi
You know what I found out just now? This is volume 3. I had no idea. I've owned this for years, and have read it multiple times. Never knew it was part of a series, let alone not the first one in it. I need to go find the others now.
---
The Simplistic Aesthetic
A BOOK COVER THAT STUNS WITH THE MOST MINIMALISTIC OF DESIGN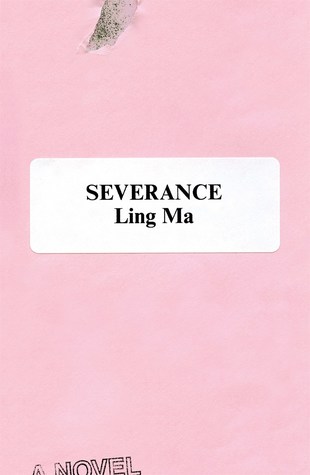 Severance by Ling Ma
I think it's the 'A Novel' on the bottom that's partially cut-off, combined with the synopsis that it's an apocalyptic novel about a Millennial who's too burnt out to care that draws me in.
---
Cover Envy
A BOOK COVER YOU WISH YOU HAD ON YOUR SHELVES, BUT DON'T YET
Semiosis by Sue Burke
Ugh I've been looking for this everywhere. I'll likely end up buying it online, just because none of the bookstores within 50 miles seem to have it. -_-
---
Traveling Abroad
A BEAUTIFUL BOOK COVER FEATURING A COUNTRY OUTSIDE OF YOUR OWN
The Island of Sea Women by Lisa See
This book takes place on a small island off the coast of Korea. It's coming out next month, and I plan to make it one of the five books I permit myself to buy. I like Lisa See's stuff.
---
The Color Wheel
A COVER THAT SHOWCASES ONE OF YOUR FAVORITE COLORS
The Broken Eye by Brent Weeks
I really like all of the covers in this series. Green and blue just happen to be my favorite colors though, so this one and the cover of volume one are my favorites.
---
Switching Gears
A COVER CHANGE THAT YOU ABSOLUTELY ADORE
The Black Prism by Brent Weeks
While I love the design change, I now can't find a hardback copy of this volume. Anywhere, in either cover. If you find one or have one, send it to me, I'll pay you.
---
Oldie but Goodie
A FAVORITE BOOK COVER OF YOUR FAVORITE CLASSIC
Frankenstein by Mary Shelley
I have two books in this edition – this and Great Expectations, but I haven't read the latter, so this one qualifies as 'a favorite'. I do really like Frankenstein. There are not one but two damn stickers on mine though, and it kills me. Why. WHY.
Also fun fact: The picture shown above is what pops up for my book's isbn. But! My book has different quotes in different places. Maybe they printed multiple versions of the cover with different quotes? Weeeeird.
---
And the winner is…
WHICH COVER MENTIONED ABOVE IS YOUR FAVORITE?
Right now, this one, because I'm so obsessed with finding a copy. UGH I WANT IT.
---
And that's it! Consider yourself tagged if you'd like to do this! Happy reading!