Happy Hump Day! And for those who celebrate it, Happy Holi! We're having a Holi party at work today and while I don't celebrate it myself, a bunch of my coworkers do, so there's gonna be a bunch of food and I'm so excited.
Today's topic is spring reads, and it's a bit up to interpretation. So, I'm going with top books I'd like to read this spring. Note this will not include books on my O.W.L. Readathon TBR (which will be up soon). So it'll basically be books I wanna read in May.
If you'd like to participate in Top 5 Wednesday, you can do so here!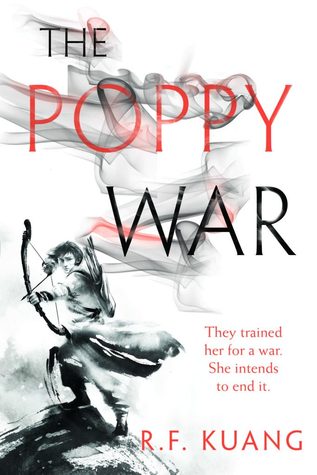 I bought this a while ago, and have since added it to my 10 in 2019 list. Considering I should actually, y'know, try to read the books on that list, I want to get to this one. Some people really like to read fantasy during the fall. I really like to read fantasy during the fall! …and the spring! ….and summer and winter. I have no specific fantasy season, man.
4. Deathless by Catherynne M Valente
Another one on my 10 in 2019 list, it's one I've been eyeing for ages. I'm hoping to love this. It follows Koschei the Deathless, a character in Russian folklore who is akin to devils and witches. Should be goooood!
Yet another on the 10 in 2019 list, I figured I'll just knock out as many as I can in May. This is the book the movie was based off of, and considering I adore the movie, I decided I want to read the source material. I'm hoping I like this just as much!
2. Saga volume 9 by Brian K. Vaughan
I've fallen behind in Saga! Well, not too far behind. This is the only volume that's out that I haven't read. This one will likely come with a reread of volume 8 so I remember what in the world is going on.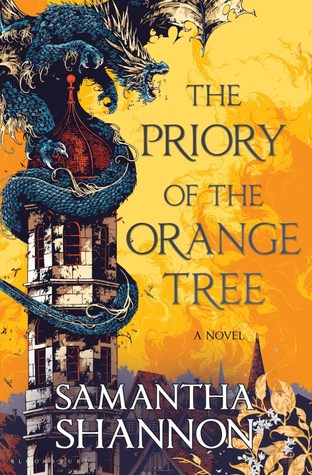 And this – this is the one I wanna read the most. I bought it the other day in preparation for my book buying ban (which… will also be posted about soon). I want to have some good things to reading during the ban, so I got this book as one of my allotted March purchases to do just that!
.
---
And that's it! Planning on reading any of the above? Happy reading!