Hello, today I'm announcing my participation on the OWLs round of the Magical Readathon!
The Magical Readathon is a two-part Harry Potter themed readathon. The first part, the OWLs, will take place April 1st through the 30th. The second part, the NEWTs, will happen in August later this year.
During the month of April, I will be sitting my OWL exams by reading books to fulfill different prompts. And then in August, I'll be honing my passed OWL topics for the NEWT exams – more prompts, etc. Throughout the whole thing, I will be trying to achieve the goal of getting a wizard career!
From this point onward, I'm going to go into what I'm doing specifically. If you'd like to learn more about the process to participate or if you'd like to join, here is the announcement video explaining everything in detail! The video links the prompts and careers and all the info like that.
---
So, looking at the careers, I think I'm going to try to go all-out. I'm gonna go for Alchemist. It requires the most reading to complete, so I'm gonna be nuts and try to get it. I figure, even if I fail, I'll likely achieve a different career along the way.
From the career brochure, the Alchemist description is the following:
So… all twelve OWL topics offered are needed for Alchemist. So I'm going to make a TBR for all twelve topics – the prompts can be found on the OWL Prompts list.
My tentative TBR is as follows:
Ancient Runes: Retelling
The Bear and the Nightingale by Katherine Arden – This book is a retelling of a Russian Folktale (though don't ask me which one) and it's on my 10 in 2019 list, so it's the perfect time to jump into it.
Arithmancy: Work written by more than one author
Illuminae by Amie Kaufman and Jay Kristoff – I've had this book for ages. I've been waiting for the hype to die down a bit. I'm not sure how I'm gonna like this one, honestly. I hope I love it!
Astronomy: "Star" in the title
StarCraft: Frontline vol 1 by Richard A. Knaak. A manga for this one, because I want reading twelve things in one month to be, you know, actually feasible. This is the only book I own already that has 'Star' in the title, so this is it, man.
Care of Magical Creatures: Land animal on the cover
The Meowmorphosis by Coleridge Cook and Franz Kafka – This could potentially end up being my retelling one if I don't get to Bear and the Nightingale, but this book is a retelling of Metamorphosis by Kafka, but the main character wakes up one day to find he turned into a kitten. Should be nice and weird.
Charms: Age-line, an adult work
This… I'm going to leave this open. The majority of what I read is adult fantasy, so I'm just going to plug in a book I end up reading during the month and call it a closed deal.
Defense Against the Dark Arts: Reducto – title starts with 'R'
Rave Master vol 1 by Hiro Mashima – Technically a reread, but I've acquired some new volumes of this series within the past year recently and it's been years since I've touched the series, so I want to start again at the beginning.
Divination: Set in the future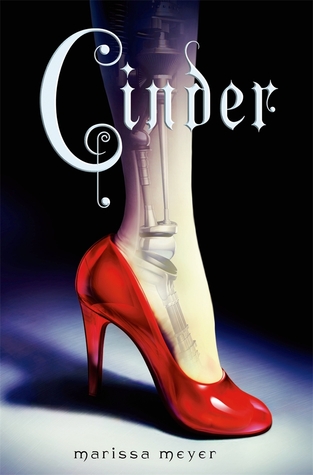 Cinder by Marissa Meyer – Now, I think this is set in the future, because it mentions a 'New Beijing' as a city, but it doesn't mention a date, at least not in the synopsis. So if this isn't set in the future, do tell me.
Herbology: Plant on the cover
Attack on Titan vol 17 by Hajime Isayama – There is grass on the cover. Pbtbt.
History of Magic: Published at least ten years ago
Case Closed vol 2 by Gosho Aoyama – Published in 2004! I'm going to ignore that 2004 was 15 years ago. Ugh.
Muggle studies: Contemporary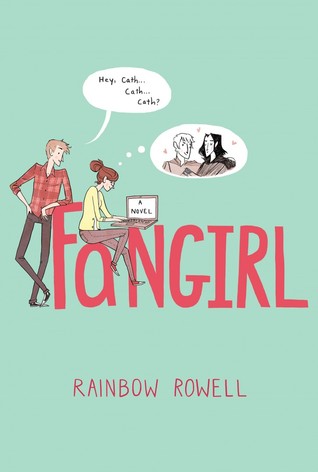 Fangirl by Rainbow Rowell – Another one that I've been waiting for the hype to die down on. I've never read a Rowell book, and usually I'm not a huge fan of contemporary. I'm hoping this can prove to be a really good one, though.
Potions: Next ingredient – sequel
Case Closed vol 3 by Gosho Aoyama – Reading this volume will have me up to all the ones I currently own. I read vol 1 forever go, bought two and three, and then never read them. Time to strike them off the TBR.
Transfiguration: Sprayed edges or red cover
Dark Matter by Blake Crouch – I mentioned recently that this book is on my imminent to-read list, so this'll be my opportunity to jump into it.
---
And that's it! To achieve Alchemist, as stated, I have to complete all twelve of the above prompts. On the chance that I don't, my NEWTs tbr will be altered to go after a career I'm able to get with the OWLs I did achieve. I'm hoping to get them all, though. So wish me luck!
If you're participating in the Magical Readathon, let me know! Happy reading!