Hello, happy April! Today will be a slightly delayed Currently Reading post. With all the fantasy bingo stuff that's been going on, I didn't realize that I never posted one of these until this morning, whoopsies.
So! My books this month are basically any buddy reads and any of the books I had talked about in my OWLs Readaton TBR. But for right this second, these are the ones I'm buzzing through:
I'm reading this for my Transfiguration OWL, which is to read a book with a red cover. I'm listening to it on audio and so far, the narrator is doing a pretty good job.
Here is the Goodreads synopsis:
"Are you happy with your life?"

Those are the last words Jason Dessen hears before the masked abductor knocks him unconscious.

Before he awakens to find himself strapped to a gurney, surrounded by strangers in hazmat suits.

Before a man Jason's never met smiles down at him and says, "Welcome back, my friend."

In this world he's woken up to, Jason's life is not the one he knows. His wife is not his wife. His son was never born. And Jason is not an ordinary college physics professor, but a celebrated genius who has achieved something remarkable. Something impossible.

Is it this world or the other that's the dream? And even if the home he remembers is real, how can Jason possibly make it back to the family he loves? The answers lie in a journey more wondrous and horrifying than anything he could've imagined—one that will force him to confront the darkest parts of himself even as he battles a terrifying, seemingly unbeatable foe.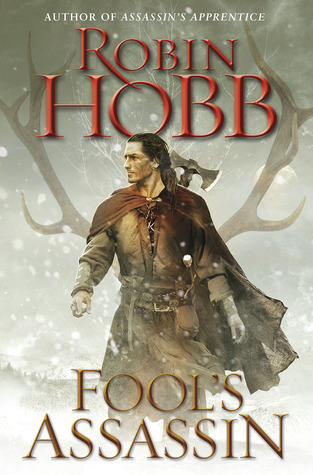 This book is not for the OWLs, because I had started it before April 1st, but I'm really, really enjoying it. This is a buddy read that I'm doing with Zezee @Zezeewithbooks and I'm starting to get like… happysad feelings about it. There are only two more Hobb book left in this world after this one. WHAT WILL I DO.
I can't even post a synopsis for this one though, because the first line of it is a spoiler for a lot of the previous Realm of the Elderlings books. So.. just know that I'm digging it.
This book is for my Ancient Runes OWL, which is to read a Retelling. I might use this for the retelling square in Fantasy Bingo as well, I haven't decided.
Here is the Goodreads Synopsis:
At the edge of the Russian wilderness, winter lasts most of the year and the snowdrifts grow taller than houses. But Vasilisa doesn't mind—she spends the winter nights huddled around the embers of a fire with her beloved siblings, listening to her nurse's fairy tales. Above all, she loves the chilling story of Frost, the blue-eyed winter demon, who appears in the frigid night to claim unwary souls. Wise Russians fear him, her nurse says, and honor the spirits of house and yard and forest that protect their homes from evil.

After Vasilisa's mother dies, her father goes to Moscow and brings home a new wife. Fiercely devout, city-bred, Vasilisa's new stepmother forbids her family from honoring the household spirits. The family acquiesces, but Vasilisa is frightened, sensing that more hinges upon their rituals than anyone knows.

And indeed, crops begin to fail, evil creatures of the forest creep nearer, and misfortune stalks the village. All the while, Vasilisa's stepmother grows ever harsher in her determination to groom her rebellious stepdaughter for either marriage or confinement in a convent.

As danger circles, Vasilisa must defy even the people she loves and call on dangerous gifts she has long concealed—this, in order to protect her family from a threat that seems to have stepped from her nurse's most frightening tales.
Back-burner books
Back-burner books are the ones I've marked as 'Currently Reading' on my goodreads, but that I haven't really touched lately. Usually I have three or four here, but this month I got it down to one: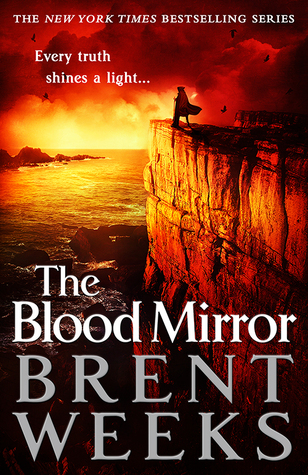 The Blood Mirror by Brent Weeks. I've been 'reading' this for forever. I'm thinking I'll pick it up as a focus again in June. April and May are pretty booked as far as reading goes – two month long readathons in a row, and neither of them really fit this one. So June it is. The fifth (and final?!) book in this series comes out in October, so I'll definitely have it read by then.
No synopsis for this one either, because spoilers, man.
---
And that's it! Obviously I hope to read all the books on the OWLs TBR but since I'm not reading them right now, they didn't make the currently reading list. Pbtbt.
Have you read any of the above? Are you participating on OWLs? Lemme know!