Hello, it's about half way through April now (damn space time continuum, etc) and I wanted to look at my OWLs goals and where I am.
---
If you're unfamiliar, here is the announcement video of the OWLs Readathon, which take place from April 1st through the 30th. Basically, you pass the month reading books to fit prompts, and each you complete counts as an OWL examination you take and pass at Hogwarts. After April is over, there will be another readathon in August for the NEWTs, and the end goal is to plan your reading to get the right OWLs/NEWTs to get a wizarding career.
In the announcement post I made back at the end of last month, I announced I was going to try for Alchemist, and do a backup of really any other career should I fail it. The Alchemist requires all twelve possible OWLs. This is my progress so far:
Ancient Runes: Retelling
The Bear and the Nightingale by Katherine Arden – In progress. I'm about half way through this book so far, and while it took me a bit to get into, I'm rather liking it now.
Arithmancy: Work written by more than one author
Illuminae by Amie Kaufman and Jay Kristoff – Not started.
Astronomy: "Star" in the title
StarCraft: Frontline vol 1 by Richard A. Knaak – Not started.
Care of Magical Creatures: Land animal on the cover
The Meowmorphosis by Coleridge Cook and Franz Kafka – Not started.
Charms: Age-line, an adult work
Not started. I mentioned that I was going to leave this open and just fill it in with a book when I came to it, because I owned so many that fit. I still have no idea what I wanna do for this one.
Defense Against the Dark Arts: Reducto – title starts with 'R'
Rave Master vol 1 by Hiro Mashima – Not started.
Divination: Set in the future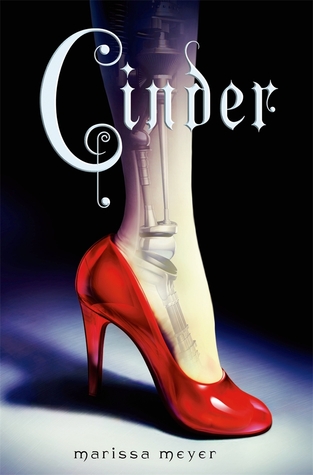 Cinder by Marissa Meyer – Not started.
Herbology: Plant on the cover
Attack on Titan vol 17 by Hajime Isayama – Not started.

History of Magic: Published at least ten years ago
Case Closed vol 2 by Gosho Aoyama – Not started.

Muggle studies: Contemporary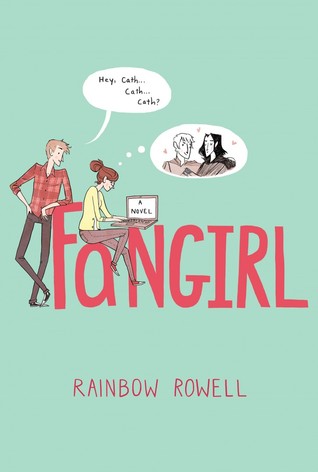 Fangirl by Rainbow Rowell – Finished. I wrote a review for this one, which went up yesterday. Thought it was pretty decent. 3/5 stars
Potions: Next ingredient – sequel
Case Closed vol 3 by Gosho Aoyama – Not started.
Transfiguration: Sprayed edges or red cover
Dark Matter by Blake Crouch – Finished. 4/5 stars. A review of this one will be up soon… maybe?
---
So.. as you can see, I've finished two out of twelve OWLs half way through the month. But also notice that five of the ten remaining are manga. All those manga, I plan on reading on April 30th, and instead I'll use the month leading up to it focusing on the actual books. So the stats are gonna look skewed in the mean time. Granted I still am a tad behind. I should probably have The Bear and the Nightingale done at this point, but as mentioned above, it was a bit slow, so it slowed me down. -_-
At this point, I don't feel like my goal is unattainable. I feel like I can still get all twelve OWLs, so wish me luck in doing so! If you're participating in the OWLs Readathon, lemme know how you're doing!