Hello, Happy May! Today I'm going to go over my results of the OWLs Magical Readathon! And then I'll cover everything else usually in one of my wrap ups.
OWLs Readathon
Firstly, if you're unfamiliar with the OWLs readathon and would like to know more, check out the announcement video here.
So, I mentioned in my original announcement post that I was going for Alchemist. That meant I had to complete all twelve OWLs. During my mid-month check-in I had completed about three of them. With nine left on the fifteenth of the month, it was gonna be a bit of a challenge.
But, I did it! I completed all twelve OWLs!
Ancient Runes: Retelling
The Bear and the Nightingale by Katherine Arden – Finished! I really liked this one, and gave it a full length blabber.
3.75 stars
Arithmancy: Work written by more than one author
Illuminae by Amie Kaufman and Jay Kristoff – Finished! Going into this one, the hype kinda daunted me. I did not really expect to like it nearly as much as I did. But man, I was captivated. Seriously enjoyed it.
4 stars
Astronomy: "Star" in the title
StarCraft: Frontline vol 1 by Richard A. Knaak – Finished! Unfortunately this wasn't my cup of tea. I couldn't tell if I wasn't in the mood for it or if the story just failed to grasp me at all. I played StarCraft a lot when I was a teen, so I know the lore and stuff, so it's not like I didn't have context. Just… wasn't for me, I guess.
2 stars
Care of Magical Creatures: Land animal on the cover
The Meowmorphosis by Coleridge Cook and Franz Kafka – Abandoned
Fruits Basket vol 1 by Natsuki Takaya – Finished! I realized on April 29th that I wouldn't have time for another novel. So I subbed this category out for a manga. It was my saving grace, I wouldn't have completed the challenge without it. I read Fruits Basket back when I was a teenager and I've been slowly collecting copies second hand. I had been meaning to reread it, so getting the chance to start was really nice.
4 stars
Charms: Age-line, an adult work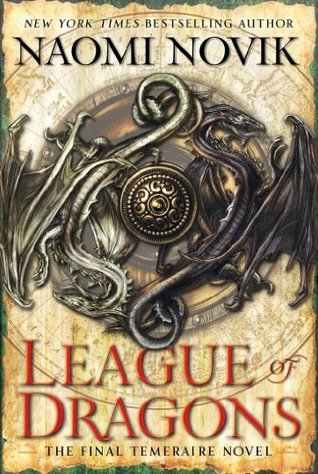 League of Dragons by Naomi Novik – Finished! I picked this up on audiobook and finishing it felt like the end of an era. This is the ninth and final book in the Temeraire series, and now I don't know what to do with myself.
4.5 stars
Defense Against the Dark Arts: Reducto – title starts with 'R'
Rave Master vol 1 by Hiro Mashima – Finished! It was so great rereading this. I read it back in high school and haven't touched it in about a decade. I'm so glad that I picked it up though – the humor still gets me, ahaha.
4 stars
Divination: Set in the future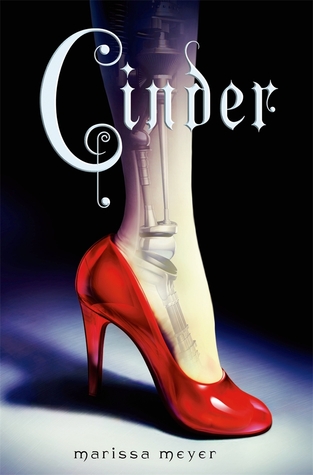 Cinder by Marissa Meyer – Finished! This one I ended up liking about as much as I expected. I figured that I would like it, but not love it, and that's exactly what happened. It's intrigued me enough to pick up the second book in the series, so maybe I'll do that in June or something.
3.5 stars
Herbology: Plant on the cover
Attack on Titan vol 17 by Hajime Isayama – Finished! This manga was the last thing I completed for OWLs. I finished it with two hours to spare – 10pm April 30th. Man, I forgot how much I liked this series. I have volume 18 lined up for May, so hopefully I'll be able to like, actually remember stuff better between volumes this time. I'm thinking a reread might be necessary soon.
3.5 stars
History of Magic: Published at least ten years ago
Case Closed vol 2 by Gosho Aoyama – Finished! This series gives me major nostalgia. I wanna say I'll collect them all but to my knowledge, the series isn't finished yet. There's like 60 volumes or something. Ahaha. Nevertheless, I really liked this.
4 stars
Muggle studies: Contemporary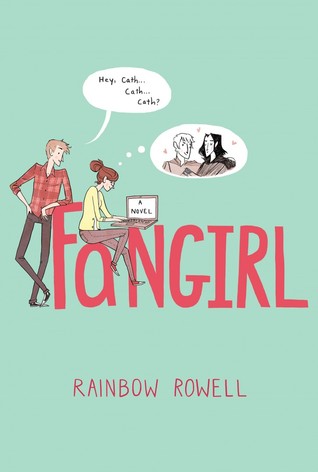 Fangirl by Rainbow Rowell – Finished! I wrote a review for this one, which went up earlier this month. Thought it was pretty decent!
3 stars
Potions: Next ingredient – sequel
Case Closed vol 3 by Gosho Aoyama – Finished! I enjoyed this volume just as much as the previous one. With this, I've read all I own. So maybe I'll get more, if I see them second hand. Who knows. But as mentioned above, it's definitely not going to be something I actively do. Just too many, man.
4 stars
Transfiguration: Sprayed edges or red cover
Dark Matter by Blake Crouch – Finished! I seriously enjoyed this one. I wrote a mini blabber on it as well. I know Black Crouch has more books out and coming out, and it's made me wanna read them.
4 stars
And that's it for the OWLs! Since I got all twelve, I can go after Alchemist (or anything else I choose) in the NEWTs and August. I really enjoyed this readathon, it definitely kept me motivated to read. I can't wait for part two!
---
Books
Aside from the twelve OWLs books, I did complete one additional book: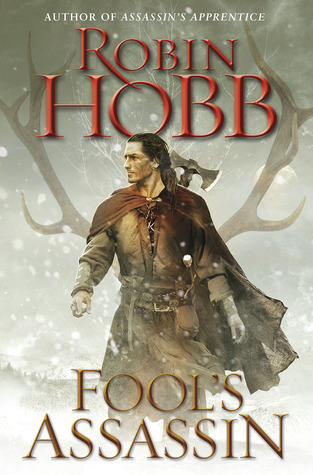 Fool's Assassin by Robin Hobb. Man, this series is to the point where it gives me nostalgia, and I haven't even finished reading it yet! I really liked this opening book to the final trilogy, though I'm absolutely sure it's going to end up tearing my heart to pieces. As is the norm, I buddy-read this with Zezee, who also liked it. We'll be picking up book two in June, and then the third and final book sometime after that. And then, I'll need to find something to fill the void.
4.5 stars
---
Other Things
Something neat is in the works. I'm not quite ready to say what yet, but the prep is coming along nicely. I'll actually say what it is soon. But man I'm so pumped and had to at least give a tease. 😀
---
Reading Goals
Read 50 books – 41/50

Finish the 10 in 2019 list – 4/10
Keep book purchases around 4-5 books per month

J – 5 |

F – 6

| M – 7 | A – 0 | M | J | J | A | S | O | N | D

Go on a 2 to 3 month buying ban –

In progress



Reduce physical TBR to 250 books – currently at 272

Finish the r/Fantasy Book Bingo Challenge by Mar 31, 2019 –

Complete!

Post monthly book hauls

J | F | M | A (on ban) | M | J | J | A | S | O | N | D

Maintain a S-W-S posting schedule

J |

F

| M |

A

| M | J | J | A | S | O | N | D

Keep track of statistics

J | F |

M

|

A

| M | J | J | A | S | O | N | D
---
And that's it! It's definitely been a month, people. Wow. Happy reading!