Hello, I've decided to participate in the Asian Readathon! If you'd like the full details, you can check out the announcement video here!
It's been about a week since I've posted so also hi.
To compose my TBR, I'm gonna attempt to cover all five challenges. For this you can combine books to fulfill multiple challenges, but I think I'm going to read five. After the OWLs readathon, five in a month should be totally doable. It's also suggested to try include five different countries of origin – each book either be about a character or  written by an author with a different ethnicity. So I'm going to note those and see if I can pull it off.
Challenges
Read any book by an Asian author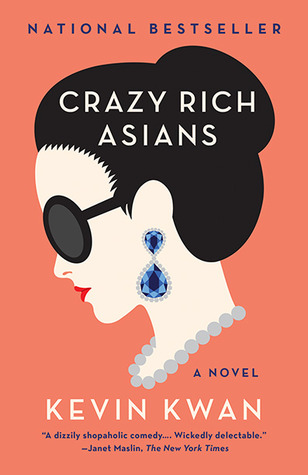 Crazy Rich Asians by Kevin Kwan (Singaporean). This book was my 'I'm bad' purchase before my buying ban started. I'm trying to keep myself to five books purchased her month, aaaaand this one was my last buy, number seven. Oop. I might have a buddy read going for this need too! Just need to confirm. :"D
Read a graphic novel featuring an Asian character or written/drawn by an Asian author
Priest vol 4 by Min-Woo Hyung (Korean). I read the first three volumes of this ages ago, so honestly I'll probably reread them before going into this one.
Read a book featuring an intersectional Asian character or written by an intersectional Asian identity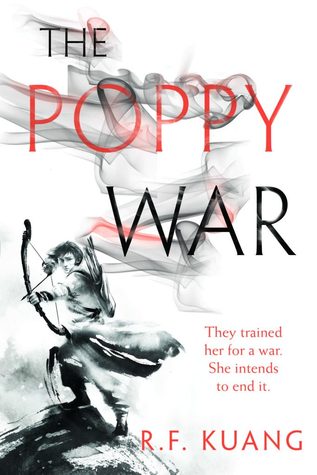 The Poppy War by RF Kuang (Chinese). I know this is stretching it a bit – just being female may or may not count as another intersectional identity depending on where you are, etc. But considering the plot of this story and what being a woman counts as in the world that's created within, I'm gonna count it. So if you really feel like it doesn't count, you can be like 'oh she's only doing four challenges after all'. 😛
Read a book by Asian author that was originally written in their native language
Attack on Titan vol 18 by Hajime Isayama (Japanese). After this volume, I'll be caught up to all the AoT volumes that I own. I know there are more out… I just don't have them. :"D
Read the group book: A Thousand Beginnings and Endings
A Thousand Beginnings and Endings by a million authors (A million). This is an anthology of stories written by many different Asian authors from many different Asian countries. I don't own it, so it'll be a Scribd or library borrow. :"D
---
And that's it! If you're participating in the readathon, lemme know!