Buckle in, this baby is fifty questions.
1) Who's clothes style from a book character, do you like?
I really like Hanako's style from Wotakoi by Fujita. She has a nice professional style while in the office, but also does really elaborate cosplays for conventions. I think it's neato.
2) Your book boyfriend/ fictional crush?
None currently!
3) Ever loved a character but than started hating him?
Rufus Weylin from Kindred by Octavia E. Butler. He starts out so innocent, man. So you hope and hope he stay that way. But… he doesn't.
4) Biggest/Longest book on your shelf?
A Storm of Swords by George R. R. Martin. My copy is a mass market paper back, but man, it's huge. 1179 pages!
5) Heaviest book on your shelf?
The Best of France by VMB Publishers. The books has to weight eight pounds at least. It's heavier than my cat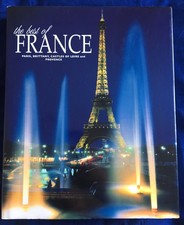 6) Do you have any book posters?
Yep! I have a map of Middle Earth. …It isn't currently hanging, though.
7) Do you have any book themed jewellery?
I have the pocket watch from Fullmetal Alchemist, but that's about it.
8) Book OTP?
Currently Narumi and Hirotaka from Wotakoi
9) Favorite book series?
Hard! Prolly either The Deepgate Codex by Alan Campbell or The Temeraire series by Naomi Novik
10) Favorite Book-to-movie soundtrack?
Probably the Lord of the Rings ones
11) A book story you miss/ wish would continue?
Erika Johansen's Tearling series. I need more, man. MORE.
12) Favorite stand-alone?
These questions are so difficult D:
Either The Martian by Andy Weir or Uprooted by Naomi Novik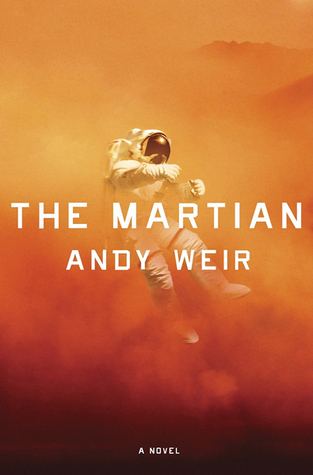 13) Since when do you read books?
Since… I learned to read? I've always been a reader :"D
14) Which Hogwarts house are you in?
Ravenclaw, though Pottermore says I'm in Gryffindor. One test out of 500 billion saying Gryffindor instead of Ravenclaw doesn't mean I'm in Gryffindor, Pottermore. Huff.
15) Quality you look for in a book?
Something unique. Doesn't really matter what. I just want the synopsis to do something, anything that makes me go 'ooh'.
16) Favorite book quote
I've got two!
"More than anything else in the universe, more than the power to dictate law at Taranoke, more than knowledge of the count of stars in the sky, Baru wanted in that moment to speak the truth.

But she had no tongue for it. She had burnt all her truth away. Alloyed it into the machine." – Seth Dickinson, The Traitor Baru Cormorant

He especially delighted in the old tales, the epics in which heroes set out on some impossible and noble errand, confronting the dangers in their path with fatalistic bravery. Men often died along the way, killed in brutal and unnatural ways; they were gored by war machines, trampled by steeds, and dismembered by their heartless enemies. Their deaths were boastful and lyrical and always, always more romantic than real. Death was not an end. It was an ellipsis. There was no romance in the scene before him. There were no ellipses here. The bodies lay upon the ground like broken exclamation points. – Josiah Bancroft, Senlin Ascends
17) Favorite author?
Proooobably Naomi Novik at this point. Or Robin Hobb!
18) Favorite book cover?
Shameless plug to my IG, but you really need the video to get the full effect.
19) Action or Romance?
Most of the time, action. I like romance too though.
20) Where do you go when a sad moment happens?
Like… mentally? Physically? Usually towards a beer? Hwe hwe
21) How long do you need to finish a book?
Depends on the book. 2 days to 2 weeks, usually.
22) How long is your mourning period?
Maybe a day
23) Least favorite Book?
Rumble be Ellen Hopkins. Haven't read anything else by her though. Willing to give it a shot.
24) Turn on in a character?
Cool-headed-ness
25) Turn off in a character?
Impulsiveness
26) Reason I joined the online book community?
To talk about books of course. :"D
27) Name a scary book?
House of Leaves by Mark Z. Danielewski freaked me out a little bit, to be honest
28) Last book that made you cry?
Fool's Assassin by Robin Hobb. A character death happened midway through the book. I didn't expect to be so attached but I was. I sooooooobbed.
29) Last book that you gave 5 stars?
The Monster Baru Cormorant by Seth Dickinson
30) Any favorite book titles?
I really like the title 'A Tale for the Time Being'. It has more to it than it appears, but that's only noticeable after you start reading it. :"D
31) Last book you read?
Attack on Titan vol 18 by Hajime Isayama
32) Book you're currently reading?
There are a few, but my main concentration right now is Crazy Rich Asians by Kevin Kwan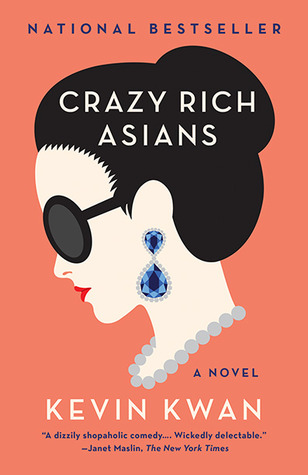 33) Last book adaptation you watched?
Again, probably Crazy Rich Asians, haha. I'm due for a Lord of the Rings rewatch though. :"D
34) A book character you always wanted to talk to?
When I was younger, Dumbledore, but age has made me see he's kind of a butt. So, McGonagall!
35) An author you always wanted to talk to?
Michio Kaku would be neat. He does theoretical physics and stuff and just seems like a good guy.
36) Favorite Book snack?
Something small that doesn't make my fingers colors
37) Book world you want to live in?
Harry Potter world, obviously.
38) Least world you want to live in?
The Hunger Games
39) Last time you smelled a book?
It's been a while. Maybe a week?
40) Weird insults used in books?
Harry Potter has some weird ones, though they're escaping me right now
41) Favorite romance book?
Easy by Tammara Webber. I haven't read it since 2015 I think. I'm about due for a reread. :"D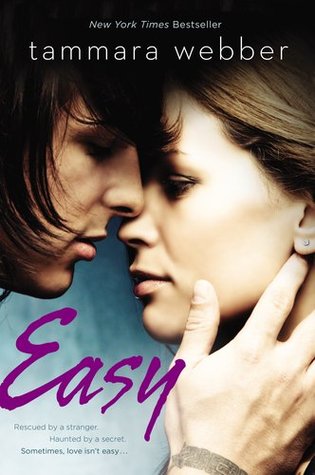 42) Do you write?
Yep! I'm a warm weather writer though. I do Nanowrimo and that's about it.
43) Favorite magical item?
Probably all the magical creatures from Harry Potter. I want a Hippogriff.
44) Your quidditch position?
Probably keeper
45) Name a song you connect to a book
I connect a lot of Tyr's songs to the Lightbringer series by Brent Weeks. I don't remember why – I was probably listening to them when I read the first book or something
Example:
46) Favorite book related chat up line?
uh..
47) Have you ever used it?
probably.
48) Favorite book fandom?
Harry Potter or the anime fandom in general
49) How many books do you own?
748ish physical ones according to my list, but I have a feeling I'm not counting old text books and stuff, so maybe closer to 800.
50) Who do you tag?
Katy @BookbinderWay and Zezee @ZezeeWithBooks!