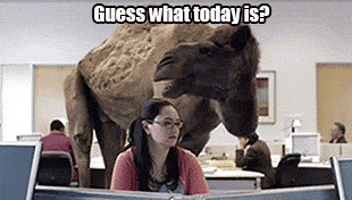 Hello! Guess what day it is! Today's topic is creepy settings. And with Halloween looming near, I suppose I should read creepy books. Maybe. We'll see. 😛
I always get so excited about that camel, man.
If you'd like to participate in T5W, you can do so here.
.
---
5. The slow descent into madness seen in Diabolo by Kusunoki
I suppose this one is more of a plot point than it is a setting, but the entire book revolves around it, so it fits I think. This series follows the slow progression into insanity the main characters fall into after selling their soul to the devil. It has been a few years since I've read it, but I remember being thoroughly creeped.
This is a three-volume-long series so super quick if you're looking for a chilling read for Halloween.
4. The neato and chilling art seen in A Monster Calls by Patrick Ness
Again, not fully 'setting' but the art in this book is so atmospheric that it sets the tone for the whole book. It's really lovely.
3. The abandoned, burned-out building in the movie Mirrors
An actual setting! This movie takes place in an old shopping mall, years after it burned out and was abandoned. It follows a security guard who patrols it – he keeps it and the place's hundreds of mirrors safe.
I couldn't brush my teeth while looking in the mirror for a week after the first time watching this one.
PS. Don't watch the second one. Only the first –>
This book was unsettling. You have the zombie apocalypse, right. But then you also have this band of super culty-religious people running likely the last stronghold of humanity. It. Was. Weird.
I really liked this book.
1. The terrifying idea of a sadistic AI ruling over what remains of humanity found in I Have No Mouth And I Must Scream by Harlan Ellison
This short story was really really disturbing. It follows a small group of people. The last ones? Who knows. They certainly don't, as they try to live while being the plaything of an AI gone rampant. They've no way to get out, even killing themselves will result in the AI just bringing them back for more torture. This seriously gave me the heeby-jeebies and I totally recommend it.
.
---
And that's it! Creepy things, creepy things. Happy reading!