Hello! Today I wanna go over my top-owned authors. For simplicity's sake, I'm going to exclude manga authors, because they would completely take up the list. When I originally thought to write this post, I thought it would be an update of an earlier post I'd made, but when I looked I couldn't find anything. Maybe it was in a parallel universe. Hmmm..
Anyways, these'll be the top authors I own, not necessarily have read. I tend to stockpile books by an author if I like that author. A top read authors posts will be out on Thursday.
---
Neal Stephenson
Books owned: 8. Neal Stephenson is one of those authors that I've stockpiled. I've read Snow Crash by him and adored it. I've been slowly collecting his works since then, but have yet to actually pick another one up.
Sarah J Maas
Books owned: 8. Considering this author once had two books on my 'will never read ever' list, that should just tell me to stop saying such things. While I fully recognize the problematic aspects of her writing, I tend to like Maas's books overall. They're just so much fun.
Catherine Fisher
Books owned: 8. The third tied position for fifth place, I have actually read most of these. There are two that I own of Fisher's that I haven't read yet, but the other six I've really liked. I'll get to them. Eventually.
Naomi Novik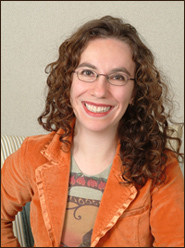 Books owned: 9. Naomi Novik is one of my favorite authors. I've read 8 out of the 9 books I've read by her, the one I haven't being the next book in her Temeraire series that I have yet to get to.
Eoin Colfer
Books owned: 12. This is one of my favorite childhood authors, and most of my collection consists of just the Artemis Fowl series. I used to go on his website and play in the forums too – I was obsessed, man.
Robin Hobb
Books owned: 13. Robin Hobb has quickly become one of my all-time favorite authors. I first picked up her books in probably 2015, and I've been adoring them since. Ugh she's so good.
J. K. Rowling
Books owned: 14. Does this really surprise anyone? All of the books I own of Rowling's are Harry Potter books. The original hardback series, three illustrated editions, and four paperback copies. I don't have anything she's written under pen names or any supplementary Harry Potter-related books. It's literally just this series.
---
And that's it! Every single one of the authors mentioned writes fantasy or sci-fi. I love it, man.
Until tomorrow!