Today I'll be doing my top 5 favorite books that were over 500 pages. This was created by gingerreadslainey on youtube. The full list of top 5 posters can be found here, if you'd like to read some more! I'm really excited about this one, because honestly, I've never read a book so big that I didn't love. If I'm going to read something that long, then I'm going to love it. Otherwise I won't put through the effort to finish it usually. So here we go, top five 500 page books!
Coming in at #5 is The Illiad by Homer. The copy I read was 683 pages. I must have read this book three or four times throughout my high school and college careers, and honestly at first I hated its' guts. After reading it over and over again though I learned to enjoy it. I think I was just too young to appreciate the story the first couple times through. I connected more with the characters when I was reading it in college and it made me really like the story more. I think the reason it has stayed at 3 stars though is because I'm not a fan of epic poem. It's just difficult for me to read. Call me a whiner, but whatevs. If you're looking into getting into classical mythology and haven't read this one, I'd suggest starting here. (And then read the Odyssey!!)
---
My #4 choice is Rebel Angels by Libba Bray. 576 pages. I read this series a long time ago, so I don't remember specifics of the plot, but I remember highly enjoying this book, particularly this one out of the three in the series. Rebel Angel is the second book in the Gemma Doyle trilogy, which centers on a girl attending a boarding school and discovering a second, magical world while there, almost an occult-like realm. It has romance, comedy, drama, tragedy. I just remember really really liking it. If you're interested in books like this, I definitely recommend checking this series out.
---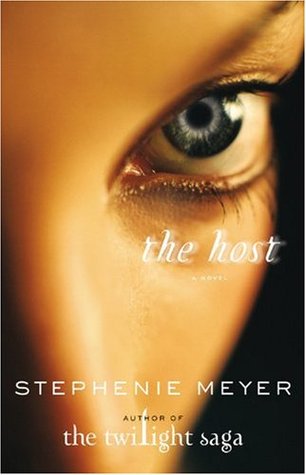 For #3, I picked The Host by Stephanie Meyer. It comes in at 620 pages. Compared to her Twilight series, I find this book soooo much better. As I've said in past posts, Twilight was definitely not my favorite. I feel like this book was a much stronger piece (and the movie adaption wasn't terrible, I guess). The Host, if you haven't read it, is about an alien species coming to Earth. This species is essentially a parasitic one, needing a host to survive. The story follows one of the last humans as she is infected by an alien (this all happens in like, first chapter, so no spoilers, promise) and what happens after that. If you were not a fan of Twilight (or even if you were) and you haven't read this yet, I'd suggest doing so. You should be pleasantly surprised. The only thing I didn't care for was the narration in the first couple chapters. It's wonky. It changes soon after though, so if you can get through that, you can get through anything.
---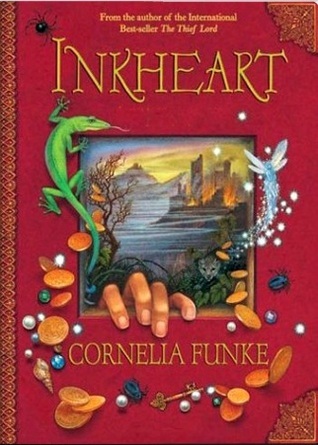 Three down, two to go. My #2 choice is Inkheart by Cornelia Funke, which is 548 pages. I think I'd love to get my hands on an original German copy of this one, as I'm learning it and it should really help. And disclaimer: For anyone who saw the movie and didn't read the book, the only ONLY part of the movie they got correct was Brendan Frasier. Everything else sucked monkeys. I think that this book is a book for book lovers. It is middle grade though, so watch out for that. I think I read it at the perfect time – I was 13 originally when I read it, so that's why I love it so much. It's sentimental for me. I also have Inkspell and Inkdeath, though I haven't finished both of them. They're on my long long list of stuff still to be read.If you have child who loves reading, have them read this. It'll spark the love even more.
---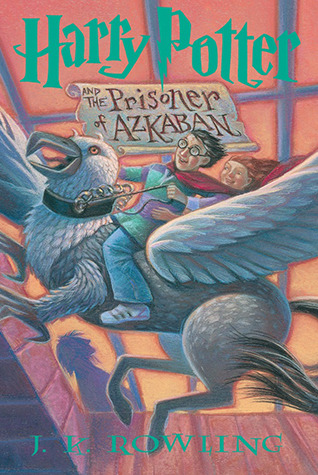 And finally, my number one choice is Harry Potter and the Prisoner of Azkaban by JK Rowling, coming it at 560 pages. I have a strong feeling at least one Harry Potter book will make it to a lot of peoples' Top 5s this week. I predict someone just doing a straight list of them too, huhuh. I think my reasonings for listing this book should be clear. Personally, it's my favorite in the series, though nowhere near the longest. Go read Harry Potter, man.