Another tag today! It's been a while since I've done any before this past Sunday, so I figured doing two in a row was ok. Wasn't actually tagged, just think it's neato. I saw it over on Aurora Librialis's page 😀
---
1. The first book you ever read (or was read to you)
I couldn't tell you the first book that was read to me. Maybe a Little Golden book? Maybe The Very Hungry Caterpillar? Maybe a book about rocks? (Dad is weird) I have no idea.
The first book I remember reading on my own, like actually reading and not just looking at the pictures were the The Busytown books by Richard Scarry.
2. The first book you ever bought with your own money?
I think that would be the first Inkheart book by Cornelia Funke. I was lucky enough as a kid to have two booky parents and a booky grandmother who loved getting me books, so I didn't end up buying one of my own until I was about 12.
3. A book you stayed up all night reading?
Is it bad that I've ever actually done this? As a reader I feel like I'm betraying someone by saying it.
4. What book or series will you never forget?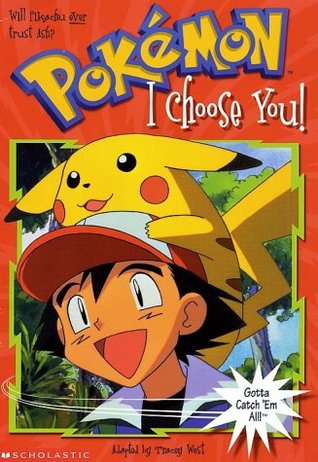 The pokemon series most likely – there was a series of kids novels that came out as part of the franchise when I was nine or ten, and I got them all and would read and reread them over again. They were all I ever bought in those book order things that used to around at school – you know, the ones where you'd get almost a magazine of books and you'd order from them? Those, I only got pokemon and I Spy books, hahaha.
5. A book you frequently think about?
Inuyasha by Rumiko Takahashi. I think it's because I watched and read it at such an impressionable time in my life. I first picked it up when I was 14 years old, and honestly this past year did I only just 'finish' it by watching the finale series. (I read the ending of the manga years ago, but forgot the content). This series is my fandom – this is the one where I'd go look up art and fanfiction and all that jazz. It's nostaglic for me.
6. A scene that has haunted you for years after reading it
I know it's a running joke on the internet at this point but when I first read this scene, it seriously messed with me.
7. An unforgettable character
I'm going with Vegeta from Dragon Ball Z (and Super). He's one of my favorite characters all-time. His development arc is just fantastic.
8. A book that changed your opinion about something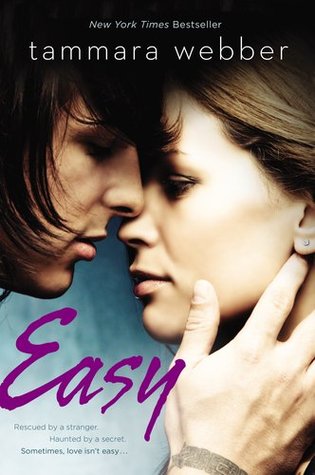 Easy by Tammara Webber changed my mind about new adult fiction. I had read a few before this one and none really… clicked. I'm not a fan of the borderline unhealthy or actually unhealthy relationship dynamics found in many books, but this one was a breath of fresh air. Also, if you know any other that fit in this category, do tell me.
9. Share another random bookish memory
My grandma, when she was alive, would come sleep over when I was little. She would stay on the couch and I remember her laying there for hours on end surrounded by blankets, during the day, just reading. Reading and reading – she'd always bring books with her. When she wasn't reading her own books, she'd read to my sister and I. I miss her a lot. It's weird to think that I've lived more of my life without her in it than I did with her at this point.
This is her. (I'm the kid on the right)
---
And that's it! This photo above is one of my favorites – I don't have too many of my grandma and even fewer where we're doing something together. What are your bookish memories? Do you have any photos?
Happy reading!