Hello! Today's coffee time post is about how much a first sentence can suck you into a book.
First sentences aren't the end all be all of how much I'm going to like a book. It can be absolutely plain and I'll still end up giving a book five stars. But man, when a book has a good first line, I know the rest of it is going to be just as good. There is only one book in the examples I'm going to give where I loved the first line and ended up not caring for the book.
But I will tell you one thing: whether or not I liked the book, if a first sentence is good, I tend to remember it. It sticks with me.
What qualifies as 'good'?
To me, the number one indicator of a good first line is frisson. The definition of frisson is 'a sudden strong feeling of excitement, fear, or thrill'. So, essentially the chill or that shiver you get when you read a sentence. The one that makes you catch your breath or go 'ooooh'. I'm sure as avid readers you've all come across something in your books that have caused you to experience frisson.
And the best part is, frisson is obviously completely subjective, so the sentences I'm going to list caused it for me, but they might not do so for you, whether it be lack of context or the words just not doin' it for you. Either way, I hope you find the examples I give at least intriguing if not frisson…ing.
'Mr. and Mrs. Dursley, of number four, Privet Drive, were proud to say that they were perfectly normal, thank you very much.'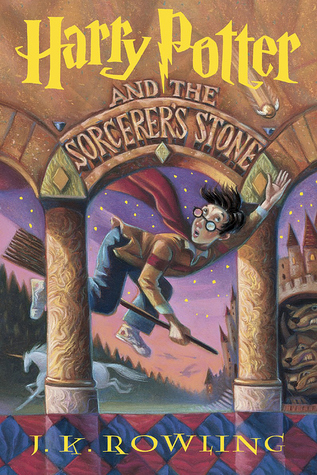 This first one is obviously from Harry Potter and the Sorcerer's Stone and when I first read the book back in 4th grade, honestly this sentence was just a sentence. But now when I go back to reread the series for the umpteenth time, this sentence really hits me. Maybe it's because now I know the significance of it. Maybe it's because I know what adventures are to come. Maybe it's because it sends me back to being nine years old and reading this for the first time.
Regardless of the actual reason, every time I've ever read Harry Potter, which is probably in the twenties at this point honestly, this sentence gets me so pumped for it. Actually, I started writing this, copied down that sentence above, and it made me feel so nostalgic that I'm now playing the first movie in the background as I write. Yer a wizard, Harry.
—
If there's no frisson involved, a good first sentence should basically catch the reader off guard, make them laugh, or stick them right in the middle of something action-y or spooky. It should be something that lets the reader know right away that something is happening.
'It was a bright cold day in April, and the clocks were striking thirteen.'

The above sentence is from 1984, and it lets the reader know that the book is going to be just a bit… off. Just a bit disconcerting. It's going to leave them with an uncertain and uncomfortable feeling. Depending on your country of origin and your current political situation, it may even speak to you in a way that is a bit too close to home.
I first read 1984 back in 2006 when I was sixteen and I feel like I need to reread it to fully appreciate it. At the time, it wasn't my favorite. I feel that a reread now that would have me enjoying.. well, 'enjoying' the book a lot more. I feel like it'd be hard to read it and not think 'oh great, I've found the cheeto's manifesto'.
'I'm pretty much fucked.'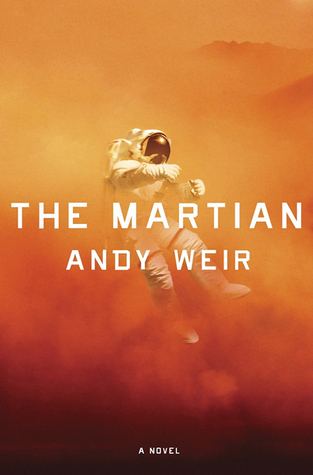 This cheerful and optimistic line is the first in The Martian by Andy Weir. Going into this, I had heard it was a funny sci-fi, but I didn't really grasp the extend of how ridiculous it was going to be until I actually cracked it open and read that first line. Well, listened. Audiobook. 😛
—
The remaining two examples both come from some of my all-time favorite books. Both, upon first reading them, gave me frisson. Both, when finishing the book and going back to look at the first sentence, had even more significance. Both of the following books I consider to be masterpieces.
'The monster showed up just after midnight. As they do.'
This one is technically two sentences so it might(?) be cheating? But you need both to get the impact. This line is from A Monster Calls by Patrick Ness. If you haven't read this, I very much recommend it. This book has stayed with me since I first read it and I'm about due for a reread I think. This first line sets the tone of the book. The tone of inevitability, the tone of 'this is how it is'. The theme lasts throughout the book and makes it one of the best I've ever read.
'A Promise. This is the truth. You will know it because it hurts.

'
This is my favorite opening line. This is the one where I read it, went 'someone's trying to be dramatic', read the book… had my heart destroyed, went back and reread this line and went 'fuuuuuuck'. This line seems innocent enough at first, but after the events of the book, it holds so much more significance. It rips your heart out all over again, knowing this was said and then the events of the book followed. I loved this book, and its opening line makes it resonate so much more.
The line is from The Traitor Baru Cormorant by Seth Dickinson, which was one of my favorite books last year and will likely be a favorite for a long while. The second one comes out this October and already I've seen people getting advanced reader copies of it. I am so envious. You bet your butt I'm getting it on the day it comes out.
---
So, which books have you read where the first line really struck you? I know there are more. Honestly I had above five more titles I wanted to mention, but I figured this post shouldn't get too long. If you loved the first sentence, did you also love the book? Have you ever read a first sentence and just said 'nope'?
Happy reading!